TruLive® Wagering
Keep Your Players in Action Throughout Every Game.
The Power of TruLive® Wagering
At PayPerHead we're happy to offer our bookie agents a world-class live wagering experience that they, in turn, can offer up to their sportsbook players. 
Introducing: the TruLive® Wagering platform.
In the past, the only bets that players could make on any given game had to be placed before the game started.  Once the opening whistle sounded, all bets were locked in and final.
Now, live wagering has changed the face of betting, keeping players in action throughout the entire game. Like traditional wagers, live bets are made on money lines, spreads, and totals, as well as prop bets. 
With TruLIve® wagering, agents can: 
Set limits on all in-play bets

Monitor your player's action

Offer prop bets within live-wagering

Access live Video Feed

Limit Moneyline offerings 
Players can bet on every play of every game with TruLive®,  which sets PayPerHead apart from the average live betting options available from other per head outlets.  
PayPerHead gives agents the opportunity to offer 1000's of wagering options across 80 different sports leagues.  Even better, with no third-party platforms to deal with, PayPerHead Agents can avoid lagging and bet losses due to software delays. 
At PayPerHead we understand what it takes to keep your business growing and how to keep players happy; TruLive® goes a long way toward accomplishing both of those things.
If you don't already have a PayPerHead account, sign up as an agent today or call 800-605-4767 to speak with an account representative and to learn more about TruLive Wagering, as well as the other amazing benefits that come with being a PayPerHead Bookie Agent.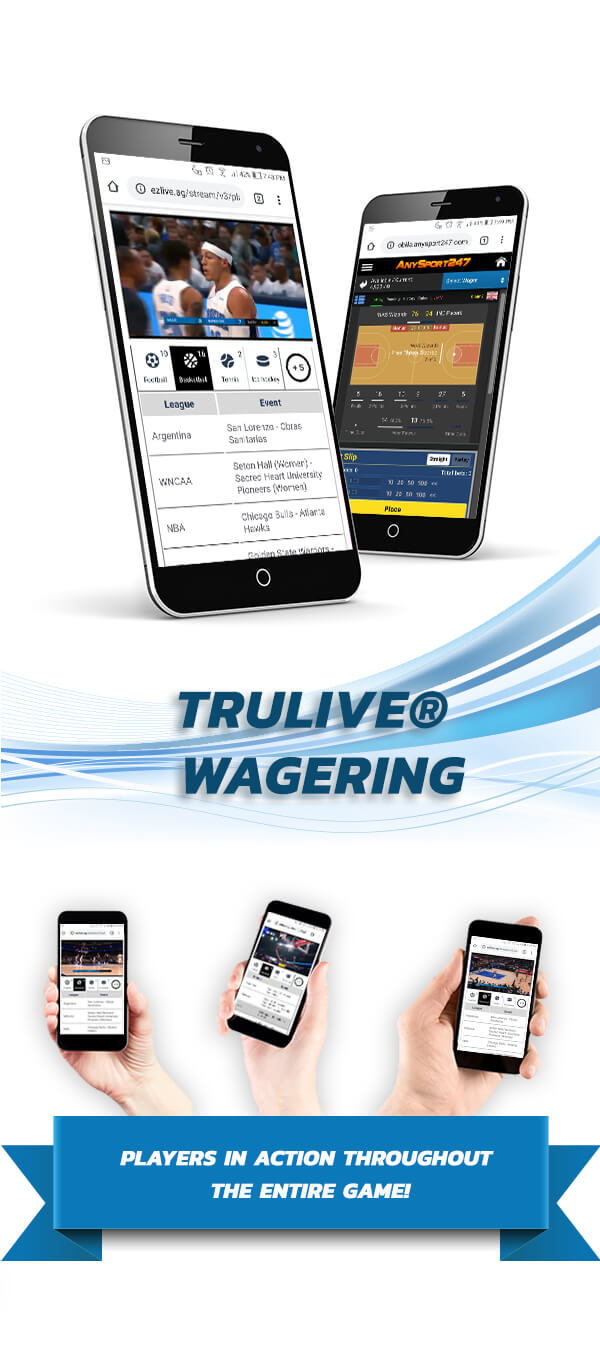 Call to Learn More About TruLive® Wagering Today 
1-800-605-4767