Managing a sports book is not a light task
We get that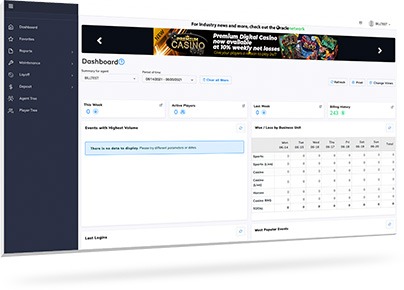 That's why we created our Player Management Tools from the standpoint of making it:
Easy to manage your players
Easy to figure out how to use the tools themselves
We know that most of you work on the go from anywhere and anytime. We designed our tools specifically for smartphone platforms so you can manage your book, no problem.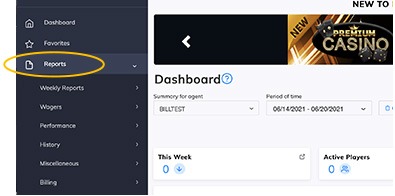 The efficiency of our reporting is better than ever.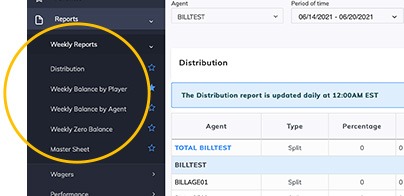 You have every type of report you'll ever need to manage your players for maximum profit.
You can even add the ones you use most to your Favorites section.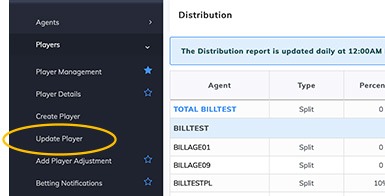 Under Player Management, you can add players,
update their profiles and set up notifications.

Set player management limits even on Live Dealer Casino, and much more. 
This can all be done online. You no longer have to call in to make changes. Everything about our software is designed to streamline your business. Easy to do, less steps, and no need to call.
Quickly set your player limits on Live Dealer right on your website.
Payments
We make it efficient and simple to move money to and from your players, and to track those payments. Easily pay your PayPerHead service bills with a variety of methods.
Resellers
This is where you set up and track all payments from your subagents you're reselling to. You can set their rates to their players so that you have a predetermined amount coming to you. Once you set the rates, the sportsbook software calculates your payments automatically. You get paid from them as if you were PayPerHead.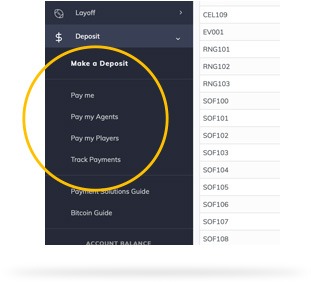 You no longer have to call in to add any Premium services. All the information about each service is right here so you know exactly what the score is. You can enable a certain service to all your players at once, or to each player individually. 
You've got the control to make the maximum amount of profit and take the least amount of risk.
Simply click on 'more info' to bring up our imbedded Oracle website that provides a wealth of information about all our services and features.
Or simply call us if you have questions, or you want us to take care of it for you.
Player Management with Ease
Managing your players no longer has to be a difficult or time-consuming effort. Our Player Management Tools have been designed to make you more money with less time and effort.
Get on board and see just how easy it can be to run your book with PayPerHead.