PerHead Bookie Software Features
Complete Software for every Professional online Bookmaker
Pay Per Head Tools For Leading Bookmakers
When you use state of the art sportsbook technology created and hosted by PayPerHead, you'll lead the game as an independent bookie in the online sports wagering industry. 
Featuring everything you need to manage your players and their accounts, your sportsbook will rival that of any professional sportsbook operation that can be found online today.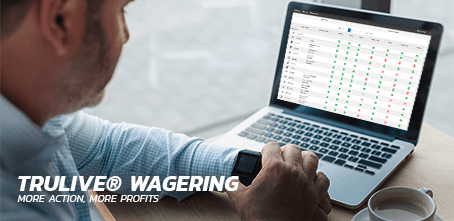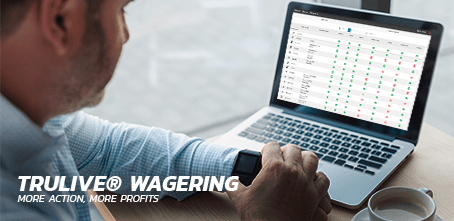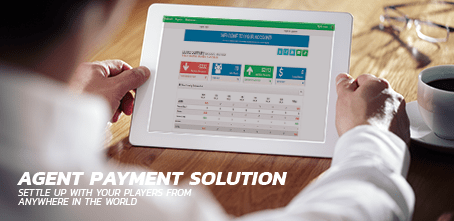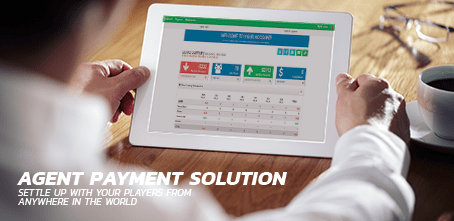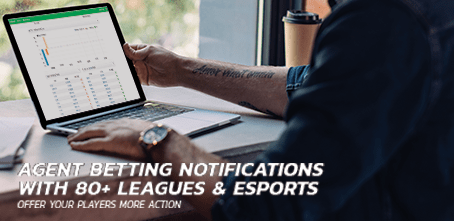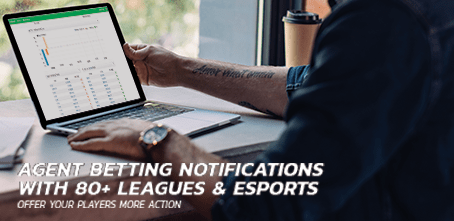 Imagine having access to all of the


features offered by PayPerHead:
Customized sportsbook website.
APS® Agent Payment Solution with cryptocurrency options, as well as credit card processing and MoneyGram transfers.
Online & Phone Wagering.
24/7 multi-lingual customer service agents available via chat, email or over the phone.
80+ Leagues, eSports, horses, digital casino gaming, live dealer & more.
Instant Action Ticker.
DDOS PROTECTION.
Fully customizable limits at the player level.
Fully customizable sub-agent limits and selectable line types.
SMS and Email Notifications system for problem players you want info on without logging in.
Custom digital casino limits and profiles.
Manual line mover option.
Layoff account available for any exposure you don't want.

Profit From International Betting Action
As a PayPerHead Agent, you'll have the ability to offer wagering on all international sports leagues, not just the NFL, NBA, MLB and NHL. You can gain action from more than 80 sports leagues, including all the major soccer leagues:  English Premier League, La Liga, the Champions League, and Italian Serie A. But, the wagering options you can offer won't stop there! You can also offer betting on horses, boxing, golf, and all major tennis tournaments, big cricket events like the 2019 Cricket World Cup, and rugby matches. You can even take bets on eSports, like the League of Legends Korea Spring Championships and the Dota 2 International in August!

TruLive® Wagering Power
The fastest growing revenue stream in the sportsbook industry today is live betting. With PayPerHead, you won't just offer live betting on NFL, NCAAF, NBA, MLB, and NHL games; you can also offer live betting on games that take place in international sports like soccer and rugby. Offer live wagering on more than 80+ sports league games. Then, use PayPerHead live betting actionable reports to refine and manage your live betting service. Use the power of TruLive Wagering to profit from the fastest growing revenue stream in the industry!

Real-Time Wagering Alerts
One of the greatest fears that all sportsbook operators in the world have is falling to steam betting. What's steam betting? It's when a market moving player wagers so much on a game that other players follow. If steam betting can hurt major sportsbooks, you can imagine what it can do to smaller sportsbooks. That's why PayPerHead offers Real-Time Wagering Alerts. With Real-Time Wagering Alerts, you'll know exactly when a player in your pack makes a market moving wager. After being alerted, you can use tools like the PayPerHead line mover to change betting lines, or the mass editing tool to set override limits. Stay ahead of the steam by knowing instantly once a major wager hits your sportsbook!

Use AgentPaymentSolution® to Build Your Bottom Line
PayPerHead's
AgentPaymentSolution®
provides faster, easier payouts and collections through
MoneyGram
,
credit card processing
or
cryptocurrency transactions
. Comprehensive bookie payment solutions make it quick, easy, and convenient for your players to deposit more and more often; that means they also wager more. With easy cash flow, you send more money to your bottom line.

Change Per Head Service Providers Quickly & Easily
Already have your players in another per head shop? No Worries! Our success team will help you make your move seamlessly; the only thing your players will notice is that their sportsbook just got better.  PayPerHead® 's premium platform is the most secure, reliable, and state-of-the-art white label player management solution available and now is the time to give it a run for your money.