Betting on 80+ Leagues of Sports Action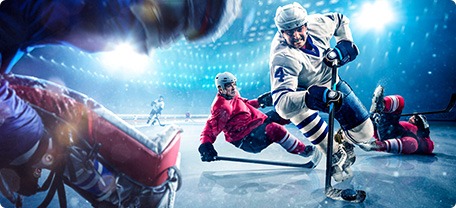 SCORE BIG WITH ALL THE
MAJOR SPORTS AVAILABLE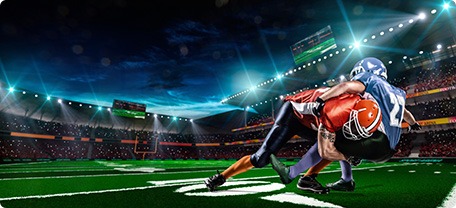 THE BEST SPORTS ENTERTAINMENT
TO BET ON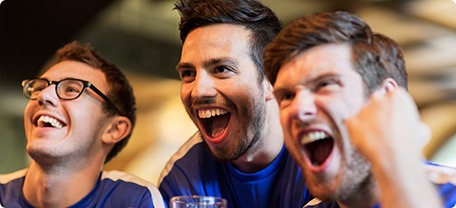 SPORTS BETTING OFFERINGS
YEAR-ROUND
Make money when you provide all the best sports offerings for your players. 
They have the ability to bet on all kinds of action on each game. The excitement of sports when you've got money on the line is tough to beat. 
With PayPerHead bookie software, your players will feel like they've got some skin in the game.
With so many sports offerings to choose from, your players will always have their favorite sports and teams available to watch and bet on.
Basketball
Fast action on the court and
on the betting scene
Leagues offered: NBA (Pros), NCAA (College), WNBA (Women's), Olympics, European
Football
Guaranteed action from the most wagered on
sports in North America
Leagues offered: NFL (Pros), NCAA (College), CFL (Canadian), Arena
Hockey
The fastest human-powered sports there is.
Your players can bet on their favorite teams.
Leagues offered: NHL, AHL and Russian Hockey in live+L
Sports fans are a different breed. They thoroughly love to watch their team play, and win. But what makes the game even more exciting, is betting on it. Whether their team wins or loses, your players can hope to win money. And you can make money too by providing all the sports and betting offerings to your players. 
If your players like the top 3 North American sports, we cover all their preseason, main season, and playoff games. We have 100's of betting options in each game, from in-game to props betting. 

Profit from a huge amount of games
played each season.

The fastest growing sport world-wide and the first true international online sport.

The traditional one-on-one match-up of gladiators. When your players can't get to Vegas…
For those players that prefer to wager on other sports offerings as well, PayPerHead provides a huge range to bet on including online eSports, action-packed sports like hockey, one-on-one sports like boxing or tennis, international team sports like soccer or rugby, individual sports like golf, more obscure sports like darts, or even non-sport events like the Oscars or political elections. And much more. If someone wants to bet on it, odds are we have it.

Probably the most energetic sport available. For those that like boxing but want more

One of the oldest and most popular sports in the world. Half the world watches soccer

The fastest sports there are with heart-pounding speed and the danger of deadly crashes
Soccer is a world-wide favorite to bet on, where fans often put their money where their mouth is, betting on regular season games, playoffs, and all the way to the World Cup. Sometimes betting with their hearts for the home team, sometimes betting on the odds using their heads. 
With our proprietary bookie software, you can profit off of any type of bet. We provide all the sports and betting opportunities for your players, and the most effective management software for you.

Betting on men's and women's golf

Make cash from the sport of kings

Make money on tennis tournament betting
When you sign up with PayPerHead, your players each get their own website where they can place all their bets and even livestream the game, if you give them the option. On their sites they'll see all of their betting options for each game so they can conveniently place all their bets on their computer or mobile phone. You can set up your site to be alerted on each wager so you can best manage your book and make the most profits possible.

Including the Australian Football League

Second only to Soccer in worldwide viewership

Popular mostly during the Olympics
Your players no longer have to wait for a certain sports offerings to have an opportunity to bet
We have so many sporting events available that your players can wager whenever the mood hits them. Or if they get a tip on a certain game or match-up, chances are we have it available to bet on. 
Join up with PayPerHead and never miss out on a chance to go for the gold and make some money.
Let your players know that we cover all the major and even the not so major sports, so everyone's favorite teams are available for them to place a bet on. And we don't just cover standard bets. We also have in-game and props betting so your players never get bored of placing the same old bets. There's a grand slam of ways to make profits from all the sports and types of bets you can offer your players. 
There never has to be an off-season or slow season again when you become a PayPerHead agent. We cover all the major and college leagues in North America and most of the world. 
On top of all the sports that you can make available, we also have other opportunities for your players to bet on: Movies, the Oscars, and even Politics – U.S. Senate, Primaries, or general Elections.
We offer 80+ sports leagues to keep your players entertained and never without a game to bet on. No matter what sports your players like, we've got the slam dunk, line drive, and break away to the finish line of ways to bet on them so you can make more bucks. You never have to worry about an-off season or a gap in sports or betting ever again.