Baseball Online Betting Software
for PayPerHead Agents
Find out everything you need to know about the Baseball bookie software we provide here at PayPerHead.
One of the four major leagues in the US is the MLB – Major League Baseball. Whilst this doesn't naturally garner as much attention in the country as the NFL, NBA or even NHL, this definitely keeps bookmakers active throughout the summer months. As such, having MLB betting software is a must-have when the NFL season comes to an end. 
The US's biggest baseball league, the MLB, runs from the beginning of April up until the end of October. Every year, 29 American teams and one Canadian team compete in a regular-season comprising 162 games in six divisions.
At the end of the regular season, ten teams make it through to the play-offs – and after the knockout phase, two teams make it through to the finals – the World series – a huge betting attraction for punters. This is played over the best of seven games – so the first team to win four games is declared the winner, with the current title holders being the Boston RedSox. However, the most successful to date and the most popular with your punters is the New York Yankees with 27 wins up til 2022.
So, here at PayPerHead, we understand that baseball betting means a lot to punters – and you want to keep your lot happy. That's why our top-quality baseball bookie software helps you offer a service on-par with other excellent bookmakers, so you can give your bettors a great baseball betting experience.
PPH Baseball Betting Software


Why Use Our Baseball Betting Software?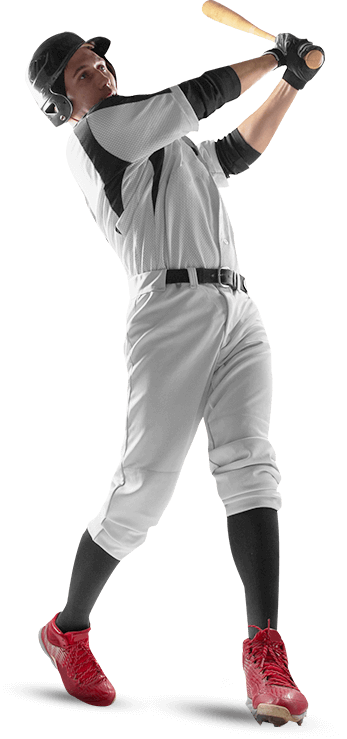 Here at PayPerHead, we want to offer you the very best sportsbook software on the market – which is also excellent value for money. No matter what the size of your customer base, you need to offer value and this means value software.
By choosing our baseball bookie software you know that both you and your customers are getting the best possible value for money, so you both walk away from the experience completely satisfied that you have provided an excellent MLB betting site.
Safe and Legitimate Software for Baseball Betting: 
One of the most important factors for any sports bettor is having complete faith that they are investing their time and money in a safe, trustworthy and legitimate betting provider – this is what sets the best MLB betting sites apart from the rest. If you want your customers to have faith in you, then you have to have faith in your baseball software. You can 100% trust and rely on our PPH baseball betting software.
Compatible with Mobile and Smartphone
More people nowadays bet on their mobile phones than on their desktops or laptops, which is exactly why you need to offer your customers a service that works smoothly and seamlessly on whatever mobile device they have. Betting on baseball should be accessible wherever and whenever they want and our baseball betting software lets you offer your customers exactly that!
PayPerHead Baseball Software
So, it's time for you to be proactive, increase your sports betting profits and make it through the low season in style.
The very best way to do this is by using the best baseball betting software, which can help you to make the most from baseball – and start enjoying the game even more! Although historically betting on baseball hasn't been the best moneymaker for bookmakers, there's no reason that you should follow that trend.
Although we can't necessarily promise that this is the market that will make you the most money throughout the year, it's a long season and there is still money to be made. PayPerHead can help you to improve your performance as a bookmaker during the summer season. Our excellent baseball betting software is easy to use – for you and the player – which means that they will keep on coming back for more. As such, hopefully, this means an increase in volume for you – and is one of the reasons you should start making more of a profit with basketball betting.
Our software also helps you to offer the sharpest betting lines, day after day. Although managing baseball odds might seem easy, money lines can fluctuate even more than point spreads. This makes it easy for new baseball bettors to unknowingly put agents at risk by allowing their punters to middle a game.
Those managing the lines need to fully understand who has bet on the game and at what price. This is even more of a challenge when you consider that PayPerHead handles numerous agent packages – all with different needs.
This is exactly why having the correct tools is vital and the baseball betting software that we provide arms you with the most sophisticated tools so that you can control and manage lines easily.
One of the main reasons why agents have had trouble turning too much profit in the past is generally because of an inability to manage the lines properly. Again, this is an issue that you will not encounter when using our software – we make sure that your needs are independently met – so you can offer the service that you need to make the best profit.
Our baseball betting software is always being updated with new features and tools so that we are always improving our service to you – and you can keep on offering a better service to your baseball bettors. We are confident that there are no other Pay Per Head services out there that allow you to offer this level of baseball betting service to your punters.
What You Need to Know About Baseball Betting Software
Here's everything you need to know about baseball betting software before you start investing your money…
Although the NFL remains the most popular sport in America, baseball is still a popular pastime. Around 9.7 million people tuned into the 2020 World Series in fact. Even though it isn't as many as previously – this is still a huge fanbase.
There's something people simply cannot resist about the first sighting of pitchers and catchers as they head out to spring training – it almost represents the possibilities that lie after the winter months have ended. It makes us think of the summer fun and warmer weather that awaits us… and boy do we need that right now. Oh, and it's also a way to make money on baseball betting!
However, baseball betting does present a challenge to both bookmakers and bettors. But, you can make bank with a little help from us. So, read on to find out what you need to know about the baseball betting software that will help you.
A Game Changer.
Long-time fans of baseball will know that the game has changed a lot – there was a time when this was once a very simple sport.
The starting pitchers threw for eight or nine innings. The relief pitchers were less specialized. Meanwhile, the defensive positions were more standardized and for this reason, balls were always hit into play. Baseball teams hit those runs using strategies such as hit and run, base stealing and bunting. The greatest hitter in the game, Pete Rose was simply a singles hitter with medium gap power.
However, that time has passed and it won't be returning. The game has been changed completely – and modern technology and economics have made it more of a scientific game all about strategy.  
Now, launch angles, defensive shifts and 'Moneyball' advanced Sabermetrics are major determining factors. There's simply a lot more that a gambler needs to know these days to be successful – as the game changes, so must the betting strategy.
Baseball Software Betting Basics.
When it comes to baseball and MLB betting, there are three main bets a punter can make on the game – the Moneyline bet, the run-line bet and a totals bet. They work in the same way as other sports but with a few noticeable differences.

Moneyline Bets
The most popular way to bet on baseball is the moneyline bet. It is a simple bet to win. MLB betting lines are written on the moneyline just as they would be in any other sport.
So, for example, the St Louis Cardinals are playing the Pittsburgh Pirates and the Pirates are the favorites at -150. The Cardinals are the underdogs at +125.
As with other sports, if the punter bets $100 on the Cardinals, they can win $125. However, they would need to wager $150 on the Pirates to win $100.

Run Line Bets
Run Lines are basically baseball betting lines. They are set at the standard +1.5 / -1.5. However, a bookie can move the number up or down depending on the game.
In NFL games, most spreads come with even juice, however in baseball the run line odds fluctuate more because of the sport's basic scoring structure. A runner who makes it home gets one run.

Totals Bets
Totals bets, also known as over/under bets are wagers placed on the total number of runs scored by both teams combined during the game. Although as a bookmaker, you can change the total number, it would be unusual to set one lower than 5.5.

Parlays
A baseball parlay bet is where the punter places a bet on different outcomes to occur – and they would need all of their predicted outcomes to come through to win the bet. So, for example, they parlay $50 on LA to win and New York to win – you would need both of these teams to win to win your parlay bet. Because the success relies on the outcome of two games, these are riskier bets, but they can pay out more to the bettor – which makes them quite risky for you as a bookie as well.

MLB Futures Bets
If, for example, your punter thinks Boston will reach the MLB playoffs and win the World Series, then this is where they might choose to make a futures bet on it – as odds generally tend to be more generous at the start of the season. As a bookmaker, you should be offering futures well in advance of the season and adjust them as the season plays out. These can be great money makers for bookies and bettors.

Props Bets
Prop bets – proposition bets, are extra bets that punters can make on specific outcomes in a game (game props bets) or how a player performs (player props). It could be a bet on whether Pittsburgh hits a home run against Atlanta. They could also bet on whether they think Pittsburgh might break a .600 winning percentage throughout the season. These are fun bets that offer something a little different. As a bookmaker, the more props you offer the better – as you will be giving your punter a fun experience.

In-Game Bets
It's also important for you to offer your players the chance to bet on those Major League Baseball games as it happens – with dynamic MLB odds based on the action as it happens. You can judge what is happening and offer betting odds accordingly – and punters can enjoy the action even more and bet on it as it happens.
Why Bookies and Bettors Find Baseball Challenging
So, given the fact that it seems so simple, what is it about baseball that makes it so challenging to bookies and their punters? Well, there are lots of variables within the game that make handicapping tricky. There are simply a lot of things to take into account when researching just one solitary game.
First, there's the starting pitching – left-handed or right-handed?  How would each team's line-up hit a lefty or righty? 
Then we need to consider how strong each team's bullpen is. Will the Cardinals need to ride the starter or can they turn to their pen if the starter gets into trouble?
Then we need to consider the previous MLB games. Were there extra-innings in which most of the relief staff saw some action? If so, a starter would need to have a pitch even if they do get rocked.
Another issue you need to factor in is the design of the ballpark. For instance, the Pirate's home park has a deep left field and the Cardinals are a right heavy, pull-hitting squad.
Finally, you then have to check out the weather forecast – will it be windy? How fast will the wind be blowing? To the left? To the right?
So, there is a lot to factor in when handicapping a ball game.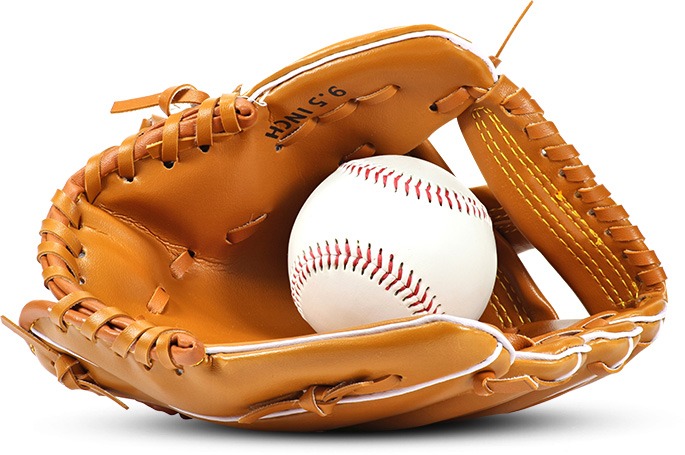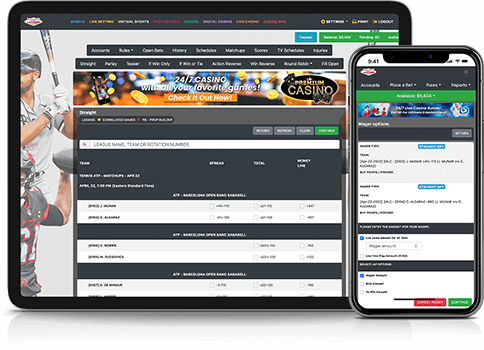 Conclusion – MLB Betting Just Got Better
By choosing to invest in our PayPerHead baseball betting software, both you and your baseball bettors will be getting the best online sports betting experience ever – on desktop and mobile. We will ensure that you offer your customers the baseball bets that they want on whatever game, player or event they want. You will be able to offer them a baseball betting experience that makes them want to keep coming back. We give you the tools to do exactly this.
We know that it's about you as much as your customer.  We want to make sure that you have success as a MLB bookie. You have to understand the risks you take as a baseball bookie and make sure you mitigate them – and end up making a profit. We make sure that our PayPerHead sportsbook software tools and resources allow you to offer your baseball customers the best betting options in the sports betting world and still minimize your risks. For the ultimate baseball bookie experience and to be the best MLB betting site, contact us now.