Try Out Soccer Betting
Software for Pay Per Head Agents
Here at Pay Per Head, we aim to provide the best computer system software – offering soccer betting options and odds for gambling industry agents and those in the sports betting industry.
Soccer betting fans are passionate and it's your job to provide them with a service worthy of this passion. It is our job to make sure you have access to the best application software to provide this service. You need excellent soccer betting software and that's what we want to offer you.
Choosing your soccer betting software is not a quick process. Soccer fans head over to their computers with the hopes of placing bets on their favorite soccer teams in a process that is smooth and seamless. You want to make sure that your soccer betting programs don't let them down. So, you need to make sure that…
Your soccer betting software is completely legitimate.
When betting on soccer, people head to well-known betting sites because they trust them. They also need to be able to trust you in that manner. This means that you must ensure that you opt for totally legit soccer betting software – and we can guarantee that here at Pay Per Head.
Your software is compatible with all smartphone and mobile devices.
More people than ever want to place bets on their favorite team on the go, and mobile betting is now more popular than it has ever been. As such, you must provide a soccer betting service that offers the perfect mobile experience – and is more appealing than your competitors.
Pay Per Head Soccer Software
With the rise in popularity of soccer leagues and tournaments within the US, more people now want to make bets on the sport – and competition is fierce to get those new bettors through their doors. That means that you have to provide a service that is better value for money than the rest.
Here at Pay Per Head, we provide soccer betting software that costs just a minimal amount per month. For this, you can offer punters top soccer betting software – that also allows you to build your profits and create a long-lasting and profitable soccer betting business.
Why Our Soccer Betting System Software is Better Than the Rest
In order to beat out the competition, you need to provide your punters with the best soccer betting options and opportunities. As such, any sportsbook that offers a free sportsbook software platform to bet on live soccer games and tournaments, such as the World Cup, Euros or MLS will attract customers.
As a Pay Per Head agent, you can hit the back of the net and build up an entire soccer betting business.
Profitable Soccer Betting Software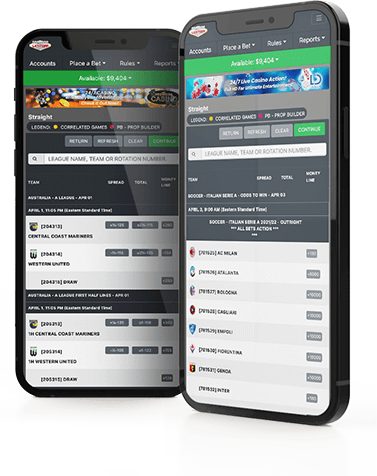 The key way to build up a successful soccer betting product is by offering the best product. Full stop. It needs to offer value, live betting and a whole host of betting opportunities. The more soccer bets you make available to your players, the more action you will get. If you look at the best and most well-established sports betting sites, then you will see that they offer a huge variety of soccer betting markets. You need to compete, so you can't just offer totals, futures and moneyline wagers, you need to provide props, live bets, parlays and more. The more the better.
Making Soccer Bets Easy
Betting needs to be fun and easy. That means offering an excellent and smooth interface. Your players need to find it easy to locate specific tournaments, leagues and teams – and the bet option they want. Both you and your customer must find the software user-friendly.
The customer needs to be able to make bets easily and you need to be able to make those payouts easily. You need to find it easy, they need to find it easy and only that way can you compete with the best soccer betting sites out there.
Soccer Moneyline Wagers
The largest, most popular soccer market with the largest handle for any bookie during a soccer match or tournament is a moneyline wager. However, the main obstacle you will find when dealing with these odds is making sure that your bettors understand the rules. 
This is a three-way betting system unlike NFL and NCAA betting, which means there are three possible outcomes – win/draw/win – so either…
Moneyline wagers on soccer are for the game's 90 minutes (plus injury time) only, not inclusive of extra time or penalties unless otherwise stated.
It is important that your punter understands that if the game ends in a 1-1 draw, but Team A wins after a penalty shootout, then the wager will be settled as a draw. If your customers are new to soccer betting, it might be worth giving them a reminder.
Soccer Spread Bets
Spread bets on soccer work in a similar way to NBA spread bets. With soccer, you will find a figure between -0.5 and -2 with an attached moneyline. Unless there is a huge difference in skill set between the two teams, spreads are normally around 0.5.
Soccer spread betting is straightforward as long as your customers are familiar with NBA betting and can be a great stepping stone into soccer bets.
Soccer Total Bets
Soccer Totals bets work in the same way as totals for other pro sports in the US. In general, most soccer matches rarely have a total of over 4 goals. Often lines will be set at 2.5, so your bettors will be wagering on whether or not the combined goals of the two teams will be over or under the 2.5 mark.
PayPerHead Soccer Props Bets
The soccer betting software at PayPerHead also allows bettors to wager on numerous props bet on our Premium Props platform. By using our premium platform, many customers have noticed betting action increase by over 15%
If you are still thinking about what software to try out, there has never been a better time to switch to Pay Per Head. We pride ourselves on running a variety of promotions, meaning that you and your customers will always get value for money.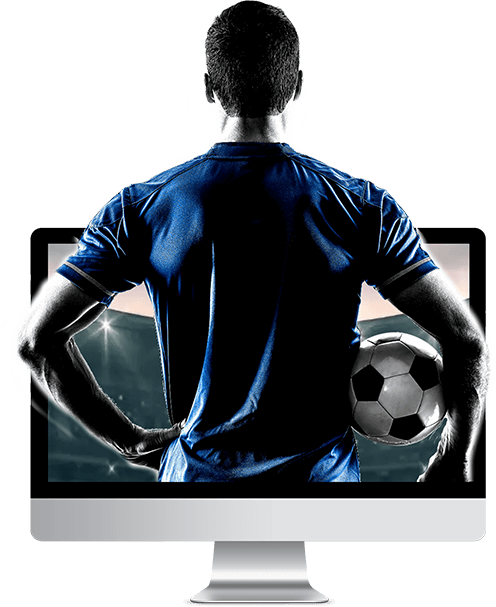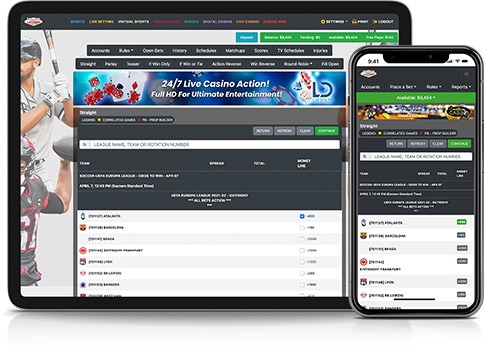 Conclusion – Soccer Betting
Just Got Better
When you choose our soccer betting software, we want to make sure you and your customers get the ultimate user experience, no matter what device you use. We strive to ensure that customers can always make the bets they want on the team of their choice. You need to offer customers the complete betting experience, which means not just value betting, but the whole experience.
However, when offering these soccer bets, you also need to mitigate your own risk as well – and make sure you make money as well. Risks are always a part of offering your own bookmaker service – it could come in the form of a single, huge bet or steam bets. However, our Pay Per Head software tools and resources make sure you can offer the best soccer bets and minimize your own risks so everyone can enjoy the overall experience.