If you are new to the idea of creating your own sports or golf betting business and you're a little sceptical as to why you should choose our software to use, then we would completely understand. However, here we are going to go over exactly why you should choose our Pay Per Head golf betting software solutions and how that will help you to offer customers an online golf betting site that compares with the very best out there. 
With legal sports betting being available widely across the US, all sorts of people are looking to bet on all different sports, including golf. When golf bettors are looking for a good sports betting site, they are looking for a whole number of different criteria that you need to be able to fulfil. There are plenty of online golf betting sites that are after new customers – and you will need to compete with those.
Although golf isn't the biggest sport to bet on in the US, it still has quite a big fan base. It may be not quite as high up there as NBA and NFL football bets but it still gets quite the chunk of sports betting revenue. You can get your hands on some of this sports betting business if you can offer the best service. That's where we can help … when you choose to make use of our top-quality golf betting software.
Here are some of the reasons you should choose our PayPerHead golf sportsbook software.
How We Can Help You With The Best Betting Software
When looking for a new golf betting site, here are the main factors your customer will be looking at. By using our software, we can help you tick all these boxes.
Reputation and Trustworthiness
Although our software can't necessarily build you a reputation from the beginning, what it can do is give you the tools to build up a brilliant reputation. Customers will want to know that they can trust the online sportsbook for golf that they are using. If not, they won't have fun, relax and enjoy the experience. If they are serious about golf betting, they want to bet with an operator that also takes golf betting seriously. Our golf betting software allows you to offer customers a service that is solid, safe, secure and takes care of them as golf bettors.
Golf Betting Coverage
Golf is a huge sport that has numerous events, going far beyond the PGA Tour. Our software allows you to offer golf odds and betting lines on all of the main events and major golf leagues, the PGA Tour, the LPGA, The Majors, The European Tour, the Champions Tour, The Majors – and even betting on some of the smaller feeder tours.
Even if most of your customers plan to bet on nothing more than the PGA Tour, that's all well and good, but there will be some out there that want something extra- and our golf bookie software allows you to offer them just that!
Generous and Competitive Odds
People will only keep on coming back to you if you offer good value for money. This means offering generous and value betting odds for the main golf betting markets. Our golf betting software allows you the flexibility to keep on top of those golf betting odds and lines so that you are never falling behind the competition.
Golf Software Payment Options
Your golf punter will not want to get a headache simply funding their bets on your sports betting site. Our sportsbook software allows you to offer your bettors plenty of user-friendly options for depositing their money instantly – and, on the same token, allowing them to withdraw their money and winnings quickly. You will be able to offer all of the main banking methods with safe and secure payment options, so that your customers can relax knowing that they can make their transactions quickly and safely.
Easy to Use Interface
When attempting to use your betting site, your punter should not feel as though they need a computer science degree to place a golf bet online. Your golf betting app should be easy to use, quick to learn and fun to navigate. Whether your customer is placing a bet, signing up for a new account, looking for golf betting lines or making deposits or withdrawals, it should be easy. Rest assured, our golf betting software allows you to offer your customer a service that hits a hole in one.
Excellent Mobile Golf Software
The whole idea of online golf betting is simply the convenience it affords punters. As such, one of the main factors contributing to this convenience is the ability to place a golf bet from anywhere they want at any time they want. This is only possible if you offer your customers an excellent mobile betting service. Our software allows you to offer an excellent mobile betting site on all different mobile devices – iPads, Android devices, iPhones, desktop, laptops and more.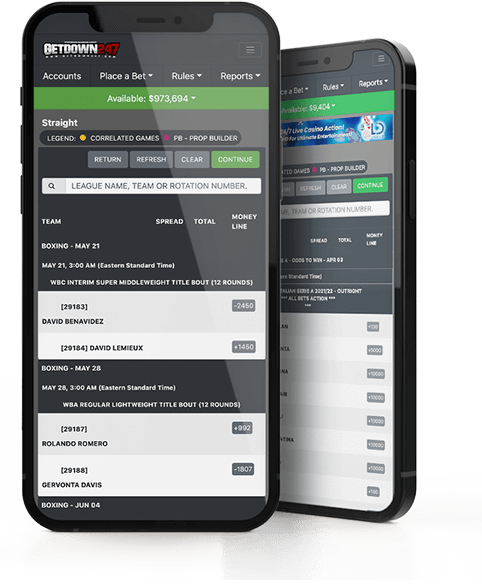 Offering the Main Golf Bet Types 
If you are looking to be a competitive golf betting service provider, then you need to provide those golf bets that your customers will be looking for. Punters have all sorts of betting strategies, including different bet types. Here are the most popular bet types for golf:
The Outright Tournament Winner
The most popular wager for golf sports bettors is the outright winner of the golfing tournament. With this type of wager, all the punter needs to do is simply decide which of the golfers they think will win the entire tournament. They should be able to make these bets before the start of the tournament or during any round that leads up to the final round.
This is where the punter will be keen on seeing how your odds stack up against the rest. There will be those that are amongst the favorites, with others classified as the underdogs. The odds available at the start of the tournament should be very different from the odds available as the tournament progresses, as you need to make sure your odds reflect the action.
So, for example, as the oddsmaker, you think that Justin Rose is the favorite to win the upcoming golf tournament. You do your research and set those odds in line with some of the others at, say +1200 to be the overall winner. This leaves you liable to pay out $120 for every $10 wagered on him.
Now, let's imagine what might happen after the first round of play. Let's imagine that he comes out guns blazing in the first round and takes the lead. You would then maybe consider dropping those odds quite significantly before punters take advantage of the previous odds. You might drop them to +800. At this point, it is more likely that Justin Rose will win and you would now only be liable to pay out $80 for every $10 wagered on him.
But, if Justin Rose has a bad round, you might even consider upping those odds to reflect this. If he drops behind in the first round, you might up them from +1200 to +1800. As such, for every $10 wagered on him now, you would be liable to pay out $180. This means that you need to be right on point when it comes to changing your odds. Being slow to react can be hugely costly and not recommended. Our software allows you to adapt your bets to the action quickly and easily, to keep one step ahead.
The Round Winner
This is a golf bet that most online betting sites offer – and so must you. The Round Winner bet is similar to the Outright Winner bet. The only difference is that they place the bet on which golfer will get the best score for a particular round rather than which golfer will win the whole tournament.
Head to Head Winner Bet
Another popular golf bet your customer will be looking for when checking out the different selections of real money golf betting apps and online sportsbooks is a head-to-head bet. This is sometimes called a matchup bet and is a player vs player bet, either for the round or for the entire tournament. All that is needed for your punter to win the bet is to choose two of the golfers you have listed and guess who will get the best score. Your job is to pit the two head-to-head players together.
You are the one who will get to choose who the punters can put matchup bets on and decide on those odds. These are normally more common in the later rounds of the tournament when there are more famous golfers playing in the same pairing.
So, for example, you might choose to pair up Dustin Johnson and Brooks Koepka for the final round of the tournament. It might look as follows:
Brooks Koepka: +120

Dustin Johnson: -130
In this particular bet, this would imply that the slight Moneyline favorite is Dustin Johnson. So, if you offer these odds and the punter bets on Dustin and he wins the round, they will win the bet. If they bet on Koepka and he wins the round, they would win the bet and be in line for a slightly better payout because you have made him the slight underdog.
Golf Futures Bets
A golf futures bet is a wager on an event that will happen some way in the future. Technically, making a bet on the tournament winner before or during the tournament is considered a futures bet. The most popular golf futures bets that your punter will be looking for is which golfer will take the title of PGA Champion at the end of the year. The PGA is always a popular betting option for golf enthusiasts and you should offer plenty of bets and markets on this event.
Golf Props Bets
One of the fun types of bets that your punters look for are golf props bets. These are wagers where the punter has the option of placing a bet on whether or not something specific is going to happen in the golf tournament.
Your job is to offer a variety of props bets that your punters can choose from, which you can do with the help of our golf betting software. These are some of the main ones you should be offering:
Will the tournament be won by a US golfer?

Will any player score a hole in one?

Will Justin Rose hit a ball into the water on hole 17 in any round of the tournament?
You should be offering different golfing odds for either yes or no for each of those events, all depending on the likelihood of the bet happening and how your betting customer base is leaning.
Live Golf Betting
The last type of bet we will look at – and one that will prove to be hugely important to you if you want to be a competitive golf betting provider, is live golf betting. Live betting is giving your customer the chance to bet on a round of golf when it has already started. This might include options such as betting on the score of the next hole, or who will win the tournament or round.
You will need to update those odds in real-time to reflect the action. This is seen as a fun and exciting way of betting on golf and so you need to make sure you cater for those punters.
Offering The Biggest Golf Events
As a competitive sports betting provider, you will be expected to offer action and golf lines on top golf tournaments. However, there will be some special events where punters will expect to see even more options and even more action. Here are the four biggest golfing events and tournaments that you will need to focus most of your attention on…
The Masters
The Masters is held in the first week of April at the Augusta National Golf Club. This is deemed one of the most iconic golf tournaments in the world. It is well-known for awarding winners that coveted green jacket. Every year, the best golfers in the world compete for the chance to make golfing history. For many sports bettors, The Masters is well known for offering plenty of betting action, including even more props bets than normal.
The last 5 winners of the Masters are
Scottie Scheffler

Hideki Matsuyama

Dustin Johnson

Tiger Woods

Patrick Reed
The PGA Championship
The PGA Championship takes place every May, the weekend before Labor Day and it is held at rotation courses within the US. As the only one of the majors that is exclusively open to professional golf players, this is considered to be one of the most prestigious golfing events in the world.
The venue of the tournament rotates in the US every year. The golfer that wins the event will lift the Wanamaker Trophy plus an automatic invitation to all of the other major tournaments for the following five years. As such, betting on the PGA Tour is one of the biggest pulls out there and should be treated accordingly.
The last 5 PGA Championship winners are
2021: Phil Mickelson

2020: Collin Morikawa

2019: Brooks Koepka

2018: Brooks Koepka

2017: Justin Thomas
The US Open
The US Open takes place in mid-June every year and is played in a variety of different courses. This is the third of the four golf majors and is generally seen to be one of the most difficult tournaments on the whole schedule, given that difficult courses are selected and pain placements are always tough. The fact that the tournament courses are so challenging is part of what makes the US Open one of the most exciting tournaments for golf fans to bet on.
The last 5 winners of the US Open are
2021: Jon Rahm

2020: Bryson DeChambeau

2019: Gary Woodland

2018: Brooks Koepka

2017: brooks Koepka
The Open
The Open takes place in July every year and is played at rotating courses throughout the UK. This is sometimes referred to as the British Open or the Open Championship. It is the fourth and final of the majors. Originally, it was held in Scotland, at Prestwick Golf Club. However, over the years, this was then changed to a revolving list of different courses across the UK.
The Last 5 winners of the British Open are:
2021: Collin Morikawa

2020: Collin Morikawa

2019: Shane Lowry

2018: Francesco Molinari

2017: Jordan Spieth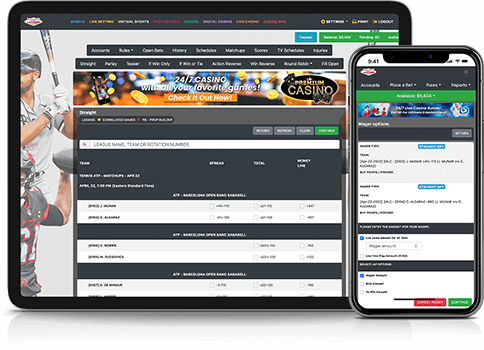 Being a Great Golf Betting Site
If you keep offering a great service and high-value bets then you will keep on attracting those bettors and making a profit. You need to make sure that you offer enough variation, combined with the just the right odds and markets to make it work in the long term. To do this, you need to offer low variance bets, like props bets and matchups, individual round bets and more.
Golf is a lot more popular than you may think – and it generally appeals to an audience that likes a good comeback story. However, this can sometimes work to your advantage as a bookmaker as it can cloud their judgement when it comes to placing those winning bets. You need to remember to always stay one step ahead with news and golf information. Knowing more than your customer is very important.
What is also important is offering them the very best golf betting experience – and we can help you to do exactly this with our top of the range, hassle-free golf betting software. From their first foray onto your betting site, to the time they finish their bet… and maybe withdraw their winnings, you need to offer an entirely excellent service.
We understand this and this is what we have focused on when working on our golf betting software development. With the help of our golf betting software, this is completely possible. We help you make every single step in that journey as smooth and seamless as possible.
Try it out now and see how we can help you to compete with the best golf betting sites out there. Find out about our golf betting software here.