Try Out Basketball Online Betting Software
for Pay Per Head Agents
Basketball is huge in the US – and, apart from the NFL, it is one of the most popular for sports bettors right now, so as a bookie having good basketball betting software is very important. What with the NFL betting season being a rather short one, the NBA is a sport that can bring in those sports bettors on a regular basis. It is particularly popular around the time of the NBA playoffs, as basketball betting fans are putting their money down on who will win the NBA Championship… one of the most exciting sports events in the US.
Because online gambling is continually becoming legalized throughout the US – and more people than ever have access to it, this means that you can get some of the action, by offering a product as good as any top basketball bookie out there.
That's why, here at PayPerHead, we can offer you the highest-quality basketball online betting software so that you can compete with the bigger basketball betting names in the industry. By using our basketball betting software, you can offer prospective bettors a top-class betting experience. With basketball odds available for all top tournaments and competitions – from NBA and college basketball in the US, to European basketball leagues, with our help, you can offer a whole variety of different bet types and markets. From basketball live bets, futures bets and props bets, there's so much choice. There's plenty of money to be made from basketball bets – and you can enjoy your share with a little help from our software.
PPH Basketball Betting Software


Why Use Our Basketball Betting Software?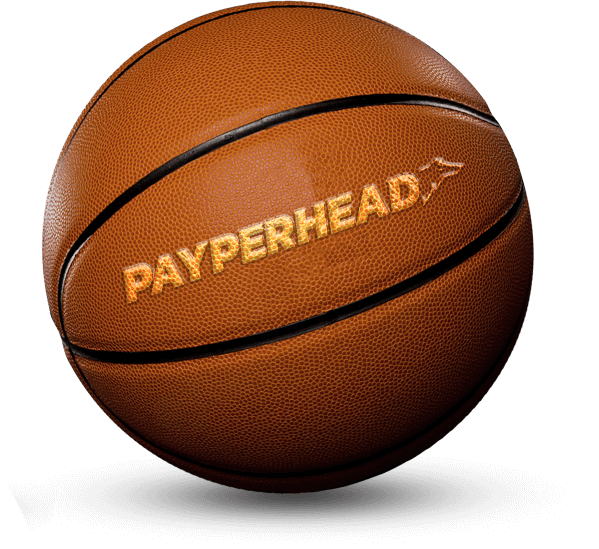 Here at PayPerHead, we want to make sure that you have access to the best basketball bookie software possible – that also offers you and your customer value. We provide software that caters for your needs, whether you are working with a small group of punters or looking to expand to a larger customer base. We help to make sure you can compete with the most successful basketball betting apps in the industry.
Basketball bettors are known for their love of the excitement that comes with putting their money on the outcome. They also want to make sure that their basketball bets are going on the most generous betting lines available. Punters also want options – they want the options to bet on futures, live bets, events that happen in games – a whole choice. And they want to have the best experience as they do. You want to give them that service and we want to help you give them that service. That's where our basketball bookie software comes into it.
When you choose basketball betting software, you need to pick the right one and know that you are getting the service and value that you deserve, so that you can pass this on to your customers. Neither you nor the customer should ever walk away disappointed.
Legitimate and Safe Basketball Betting Software
You need to offer punters a service that is both safe and legitimate – or else they won't trust you with their betting funds. If you want them to rely on you, you need to offer them a secure betting experience – and we can help you do that here at PayPerHead.
Mobile and Smartphone Compatible
The taste for mobile and online sports betting is growing quicker than we ever thought possible. That's why more people are making sure that they choose a basketball bookie that they can bet on mobile. So, we at PayPerHead offer a software that works perfectly on mobile, so that you can compete with the best basketball mobile sports gambling apps on the market.
Pay Per Head Basketball Software
Basketball betting is the second most popular sport for sports betting in the software, just behind NFL bets. That means that there is quite some profit to be made if you get the service right. Basketball attracts fans from all across the country – with their support for state teams always at the forefront. There is nothing more exciting than placing a wager on who will win the match  – or even an in-play bet on who will score the next basket.
When it comes to sports betting in the US, it's very easy to say that the NBA attracts people from all walks of life – which is exactly why you can find hundreds of markets available for it at all the top betting sites in the US. This means that the punter has options – and can afford to be discerning with whom they choose to place their bets – and you need to fit exactly what they are looking for. If you don't, they will simply go elsewhere. 
You need to make sure to focus your attention on getting basketball bettors onto your site. If you don't get basketball bettors, then this is a chunk from a very big pie that you will be missing out on. So, you need to get those basketball bettors in – and you need to keep them, by offering value.
Here at PayPerHead, we offer basketball bookie software that costs just a small amount each month – but offers a first-class experience. This means a win for you – which will be a win for your customers.
Why Our Basketball Betting System Software
is Better Than the Rest
In order to be able to attract and keep basketball bettors, you simply need to offer them a good basketball betting experience. That's all you need to do. This means enough betting markets and betting odds, odds for all different games and tournaments across the world – and different bet types. If a basketball bettor can find what they are looking for with you, they won't need to go anywhere else.
When you use our PayPerHead basketball software, you can offer them exactly what they want and more.
Basketball Betting Software That is Profitable
Let's face it, you are looking to run a basketball betting product for profit – not just to make sure everyone is having a great and fun time. You can only run a profit by offering the full service. The more you can offer, the more they can bet on – and the more profit you stand to make. It's simple math. Bettors don't just want Moneyline wagers now, they want props, parlays, spread bets etc.
Basketball Betting Made Easy
Our basketball betting software ensures that you can provide your customers a smooth and seamless betting experience. User-friendly is the name of the game. Both you and your customers should enjoy using the software.
Understanding Basketball
To be a good basketball bookie, you need to understand the game – and how betting on it works.
Basketball Rules
Fortunately, basketball is an easy sport to follow – and pretty exciting as well. The rules are easy. Two teams made of five players face each other on the court and aim to score points by throwing the ball through the opponent's hoop.
Teams get two points for a successful hoop if they score from the immediate area of the hoop. They get three points for hoops scored outside that area. There are also one point shots available if there has been a foul, leading to two 'free-throws' at the hoop. 
Matches take between 120 to 150 minutes, divided into four quarters. It takes longer though because of timeout, breaks, stoppages and more.
The Most Popular Basketball Software Betting Markets.
Because over 1,000 matches are played in one NBA season, as well as the revered NCAA tournament games there are lots of betting opportunities – more opportunities for you and your punters.

Betting on NBA Games with Software
Newer punters are likely to simply make a bet on the outcome of the match –  a match winner bet. There are no draws in basketball, so they simply need to pick which team they think will win. This is the easiest way for them to get used to basketball bets.

Handicap Bets / Point Spreads
Handicap NBA betting is also popular with basketball punters because of how scoring works in the game. It can work in two ways – either the favorite team has points deducted from their tally (hypothetically by the bookie) or the underdog has hypothetical points added to their score. This evens the competition out a little and makes an uneven match more competitive. 
So, for example, the LA Lakers are playing the Golden State Warriors – and you offer your punters a 'Handicap – Including Overtime' wager, favoring the Warriors to win by five points or more (-4.5). If the punter makes a wager on the Warriors with that handicap – and they win by six points, then they will the bet

Totals – Over/Under
These are also very popular with NBA bettors. This is because there can be over 200 points scored in just one game. This means that punters trying to guess the correct score have a practically impossible job – and this is much more appealing.
With Over/Under bets, the punter is betting on whether or not the game will have over or under a specific number of points scored. So, if you as a bookie, offer 190.5 for a game between the Pistone and Bucks, your customer bets on over, and the total points scored is 191, then they win. The average number of points scored in an NBA game is between 180 and 220, so these are the most common betting lines.

Bet on First Quarter/ First Half
Punters also sometimes bet on the results of the first quarter or first half. So, if the bettor thinks the team will start well but does not have enough in the tank to win, then they might choose to win on the halftime or first-quarter result.

Bets on Players
Bettors also like player specific bets – because most teams have a star player. So, for example, the punter might bet on Lebron James to be the top scorer for his team in a game. Top scorer is always a popular bet type and one bettors will appreciate you offering.

Futures Betting
There are also plenty of long term, futures bets that you could offer customers. It could be betting online on the results of the NBA Finals, winner of the NBA Championship winner, Rookie of the Year or MVP Award.

International Basketball Events
It is also important to note that it's not all about the NBA, European basketball is also popular, especially the Euro League. The Eurobasket is the big international tournament in the sport, taking place every four years.
Although it doesn't attract the same attention as the NBA in the US, having markets and bets on International games is still vital.

In-Play Basketball Betting
In-play betting is also a must – and our software allows you to offer live and in-play bets from basketball matches all over the world. 
In-play bets on NBA matches should be available readily all throughout the season, with the NBA odds being updated all the time, so you are always one step ahead of the curve.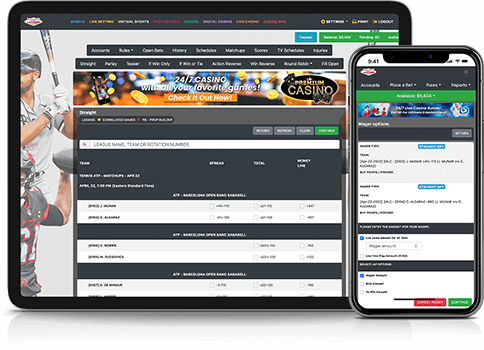 Conclusion – Basketball Betting Just Got Better with PPH Software
If you choose our PayPerHead basketball betting software, then we will make sure that you and your customers walk away feeling that you have the very best basketball betting experience possible – from wherever you are, whenever you want on desktop and mobile. Our software ensures that you can always offer your customers the different bet types and markets that they want. The only way to be a successful basketball betting provider is by offering your customers a service that keeps them returning to your site. The best way you can do this is by using our PayPerHead sports betting software.
We put in a lot of time and effort, making sure that the very best software is available – backed up by the very best customer service. We also want you to understand that bookies have success but they also face risks as well. If a big parlay bet comes in, for example – that's a big payout you need to be able to fulfil.
We make sure that if you choose to try out our basketball bookie software, then you will have all the tools and resources you might want to offer a great service with minimal risk. Sounds good? Then contact us to find out more right now!