The popularity of MMA betting – and UFC betting on the back of it, has grown significantly in recent years. There are weekly fight nights, plenty of regular championship bouts and lots to put money on. This is why MMA betting is on the increase – and why you might want to get a piece of the betting action as an MMA bookie, with our top of the range MMA and UFC betting software.
People nowadays love watching Mixed Martial Arts competitions and love having a bet on the outcome. However, people want to know that they are investing their time and money on a betting website that is worthy of their custom. All of the best UFC betting tips will include choosing the best betting sites and that's exactly where we come into it.
Having the Best MMA and UFC Betting Software
If you are looking to get the MMA customers through your door, then you will need to ensure that they feel they are getting the very best betting site. We understand exactly how important it is to provide you with the software and the information you need to give your MMA punters a great experience.
When it comes to placing real money wagers on MMA, your punter will want a betting site that is safe, secure and offers all the MMA and UFC odds, markets and events that they want to bet on. Whether it's odds on UFC Fight Night events, title fights and all other MMA and UFC fights, you need to cater for all. 
As well as offering an excellent and user-friendly interface with modern software, they will also be wanting a service that offers a good variety of banking options. It isn't always easy for punters to find sites that offer all of this – as well as a great customer experience, so you need to be that betting site. We want to help you to be just that.
We want both you and your customers to have a hugely enjoyable MMA betting experience, and we take great pleasure in allowing you to give your punters the service they want and deserve. Here are some of the ways in which we can help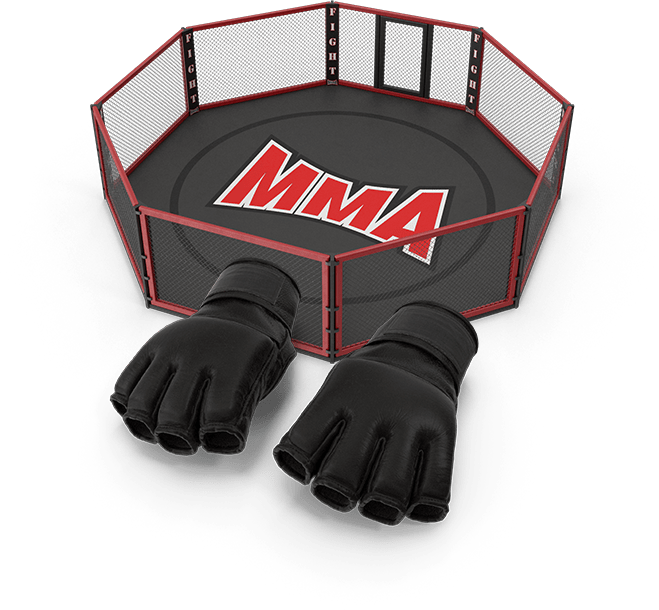 Safety, Security and Trust
An MMA bettor will make sure that they keep themselves, their money and their data protected at all times. They will want you to be putting their safety first, above everything else.
You need to make sure that your customer fully trusts you and can feel completely confident that they are protected when betting with you. Ultimately, the first thing that any punter will take into account is assessing whether or not they think the site is safe – and how seriously the site takes the safety and security of their punters.
We understand that in this day and age, if you want to compete as a betting site in bigger leagues then you will need to have a solid defence measure to keep their personal and financial details safe. This includes having an up to date firewall and encryption software to keep them safe and protected from the latest tricks and methods employed by fraudsters and hackers. Our software will help you to provide just this.
We also understand that many times, a customer will look at those MMA betting sites that have built up a reputable history. They will be avoiding those betting sites that have a losing track record – and ones that are known for continually underperforming. Although we cannot bestow that reputable reputation on you from the beginning, what we can do is give you the best tools to help you build up that reputation yourself.
Punters talk – they will post about their experiences online – good or bad and if you under provide for one customer, there is no doubt that they will pass on this information. If your customers are posting about you online, you want to make sure that it is good and not bad. Our software will give you the very best tools to make sure that they only have good things to say about their MMA betting experience with you.
Up to Date MMA Technology and Software
Just like a successful UFC fighter, your betting site needs to be up to date and modern. The online betting sphere is constantly evolving and you need betting software that reflects this. If your betting site doesn't stay fresh and in the game, then you will be usurped by those who are. Punters are looking for the most advanced MMA and UFC betting apps and sites.
Modern MMA bookie software is vitally important for online betting now. Reliability is one of the best ways to keep your clientele happy. Basically, if you offer ugly, outdated and clunky software that is prone to dropping bets right at those important times, you will have lots of dissatisfied customers. This is never the case with our PayPerHead software, which you and your customer can rely on all of the time.
MMA Software Banking Options
If you only offer one way to pay, then you won't last for long. When it comes to payment options, there is nothing that annoys bettors more than a betting site that doesn't offer convenient ways to deposit and withdraw their funds. It is essential that you offer convenient software for them to be able to deposit into their betting account in order to bet on UFC and MMA fights. As such, our software will allow you to provide some decent payment gateways for your customer to take advantage of.
Your punters will be looking for a variety of methods such as bank cards, as well as eWallets and more. You will be able to offer your customers plenty of reliable, safe and quick betting options when using our MMA software.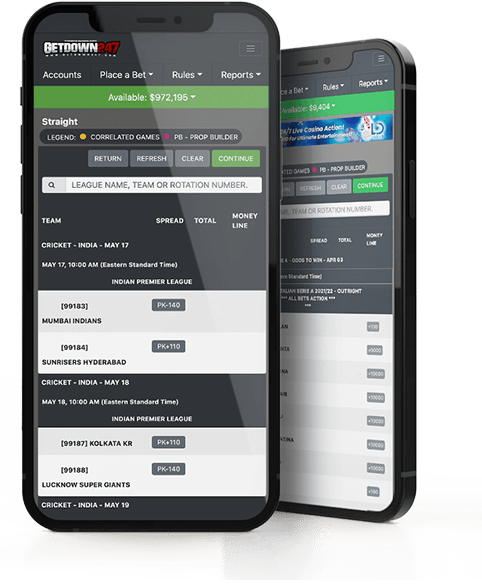 An Excellent Customer Experience
A betting site that wants to keep their punters coming back for more will be the ones that go out of their way to let them know that every single one of them is appreciated. This means that every single area of the site should be designed for your customer – with their experience at the heart of everything.
The experience should start right from the beginning, with quick and easy registration and account management. The customer should be able to have the ability to find everything that they are looking for, quickly and easy. In addition, they should also be able to make their bet and withdraw winnings quickly and easily.
This is also the case with customer service as well. You should also be able to offer your customer a great customer support system if they require any help.
As a good UFC betting site, you should understand that it is important to make sure every need of theirs is met – and our software can help you to achieve this. We also make sure that you can offer this service on both desktop and mobile, which is every bit as important.
UFC and MMA Betting Options
UFC and MMA betting sites need to make sure that they offer plenty of markets and bet types for fighting events.  Because there are so many fights, events and championship matches, week in, week out, as an MMA and UFC betting site you need to ensure that you can offer your bettors the different UFC betting lines and markets that they are looking for. 
If they can't find MMA odds and lines for the fights that they are looking for, then they will go look elsewhere, so you need to make sure that you cover the most popular ones – and some of the more niche bets as well. Our software will help you to offer your customers just what they are looking for.
Remember, plenty of markets and generous betting odds are the bread and butter of all good MMA or UFC betting sites – and we will help you to offer your customers exactly this.
UFC Betting vs MMA Betting
If you don't have much previous experience with MMA and UFC betting – and haven't had an extensive background in the sport, then you may not fully understand the difference between the UFC and MMA.
Basically, the UFC – Ultimate Fighting Championship is a promotion or 'brand' in the sport of MMA – Mixed Martial Arts.
The UFC is a company that promotes its events and fights under its own individual banner and fighters sign up to compete under that particular brand. These fighters are Mixed Martial Artists
Mixed Martial Arts is a sport that has rules which allow the use of a variety of strikes, holds, takedowns and submissions. Historically, it would have derived from sports such as wrestling, boxing and Muay Thai.
Obviously, the UFC isn't the only form of MMA fighting out there – and not every MMA fighter is a UFC fighter, with not every MMA fight falling under the banner of a UFC fight – so betting on the MMA doesn't mean betting on the UFC.
Although UFC is the company that controls the largest and most well-known MMA organization on earth, they still have some other promotions to compete with in the US.
Why MMA Betting is So Unique
People are taking to MMA betting because of how unique it is in comparison with other sports betting. Basically, it is a matchup with two outcomes. Although draws are technically possible, oftentimes bookies choose to treat this as a cancelled bet – which is something you as a bookie may well opt for. However, a draw is very rare in this sport, which makes it a lot easier for the punter to wager on one single outcome, especially compared to soccer betting, which has three possible and equally likely outcomes. Draws in soccer aren't that rare, which can make betting on it somewhat more complicated. However, when offering MMA betting, you still need to appreciate that it is highly volatile and unpredictable in nature.
Boxing Betting vs MMA Betting
A quote that is often used to describe boxing is 'anything can happen'. However, this isn't strictly true. In boxing, one boxer can throw punches at the other and knock him out. Or else he could score more points. There might be a few slips, cuts – and the occasional bite or bad refereeing, but that's about all really. 
Often, boxing matches are fought between two fighters that are not of the same ability – or not in their prime. There will be countless times when a superstar boxer is fighting a non-stop stream of jobbers and journeymen as they fight their way to a major title fight. When the boxer wins a title, his promoter then has the job to protect from the fighters that could threaten his belt.
However, MMA has a very different style of matchmaking. Boxers are all under contract with different promoters and have to adhere to the rules as laid out by the four major boxing organizations. MMA fighters all fight under the same promoter. As such, that promoter always has the champion, no matter who they are. This means that they have much more equal fights with the best often fighting the best. This means you can set more equal odds – as there is often no huge favorite or underdog.
When offering MMA betting, you need to be aware that MMA, unlike boxing, really is that sport where anything is possible. One single kick, knee, elbow or grappling error could directly lead to a submission or knockout. Given that MMA is a sport with only a four-ounce glove, one single jab could lead to a knockout. There are also other injuries associated with this type of fighting – stomping on joints, shin kicks and more. As such, it's easy to see why MMA is a sport that offers plenty of freak occurrences. This is something you really need to factor in when creating your betting lines and MMA/UFC betting odds.
MMA Variance
Because MMA is a sport where anything can happen, it is a sport full of variance. In this sport, the underdogs (even huge underdogs) win a lot more frequently than in any other sport. As such, punters will be looking for value bets. You need to remember this when choosing what odds and lines you put on the underdog. Being too generous can be costly in this sport.
In a team sport, one single player's performance when they are having a bad day doesn't necessarily mean that their team will lose. If a player is having a weak performance, then strong performances by teammates can balance this out. However, in MMA, if an individual fighter has a bad day, this could lead to a highly-touted favorite or champion to be knocked out or defeated. As an MMA bookie, you need to be prepared for anything – and know the fighter news and form as much as you can – and prepare for anything.
MMA Alternatives to UFC
The UFC betting market isn't the only moneymaker. As we stated earlier, although UFC is quite clearly the market leader in MMA betting, you will also be advised to offer your bettors options on smaller brands and promotions. Because they are smaller, they don't receive as much attention from bookmakers and punters, which means less competition for yourself – and a slightly easier way to get a piece of the MMA betting markets.
Bellator
Bellator is the second largest of the MMA promotions, just below the UFC. It boasts several top fighters including Cris Cyborg, Ryan Bader, Patricio Pitbull and Douglas Lima. Bellator is constantly looking for ways to compete with the UFC in terms of viewership, but it has some way to go yet. As a bookmaker, you will want to offer Bellator betting lines and odds on the main card fights, as the prelim fighters are usually unknown fights and don't attract as much interest. You can also consider whether or not you will offer live betting on these fights as well, as this usually has fewer options at even the best MMA betting sites.
Cage Warriors
Cage Warriors is the biggest MMA promotion in the UK – and as such, doesn't attract as much attention from US bettors. However, there is still some interest in it. This is seen as a breeding pool for talent from across the pond – and there have been several current UFC and Bellator fighters that have started their careers here, including former and current Bellator fighters and champions like Conor McGregor, Brett Johns, Joanna Jedrzejczyk, Paul Kelly, Martin Kampmann, Jack Hermansson, Paul Daley and Michael Bisping. It has now become seen as a feeder league, where champions often graduate to the bigger brands. Often, the largest MMA betting sites will offer bets on this promotion, but not all – so this is something you may choose to consider.
MMA Software Betting Options
You will want to offer a variety of different MMA betting options with our software:
Moneyline Bet
This is the most popular and straightforward of betting options. You are simply offering odds on who will win the fight.
Totals Bets – Over/Under
This is often easier for the punter to predict than the outcome of the fight. You are simply offering a bet on how many rounds the fight will last. You set the line and they decide whether the number of rounds fought will be over or under the line you set.
Method of Win
This is also popular with the punters – you are simply allowing your punters to predict how the fight will end – KO, submission or decision. You can also offer them the chance to bet on which round it will happen.
Parlay Bets
If you don't mind the risk that can come attached to offering these bets, then they can also be good money makers. Bettors need to predict more than one outcome, which means that they have a greater chance of losing the bet, but if they win, you will have more to pay out.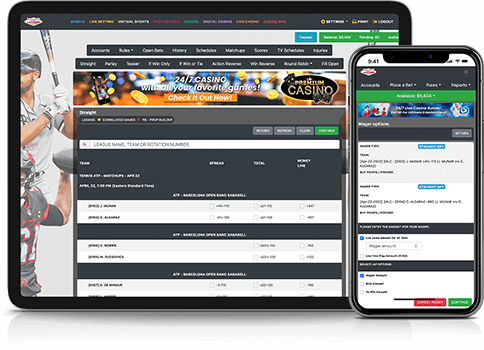 Conclusion – The Best MMA Betting Software
So, there you have it. If you do want to become an MMA bookie with a UFC betting app that can compete with the best online betting sites out there, you need to offer your customers the ultimate online bookie experience. That is exactly where we come into it. Try out our excellent MMA betting software so that you and your customers can enjoy Pay Per Head service out there. Find out more about what we offer here at PayPerHead.