Try Out Volleyball Online Betting Software
for PayPerHead Agents
Find out everything you need to know about our Volleyball betting software development here at PayPerHead.
An often overlooked sport for sports betting is volleyball. It certainly doesn't fill up the sports news section in the same way as NFL betting or NHL betting – but if you want to try and compete with the top volleyball betting sites and top volleyball sportsbooks then you need to make sure that your software is up to scratch – and that's where we come into it here at PayPerHead.
At PayPerHead, we aim to provide you with the highest quality volleyball betting software so that you can more than compete with other sports betting online sites. Our software will help you to offer your punters the very best online volleyball sports betting experience – with volleyball odds available for all tournaments and competitions. Not just the biggest volleyball leagues in North America, but volleyball leagues and tournaments for all across the world – live volleyball bets, futures volleyball bets, props volleyball bets and more.
PPH Volleyball Betting Software


Why Use Our Volleyball Betting Software?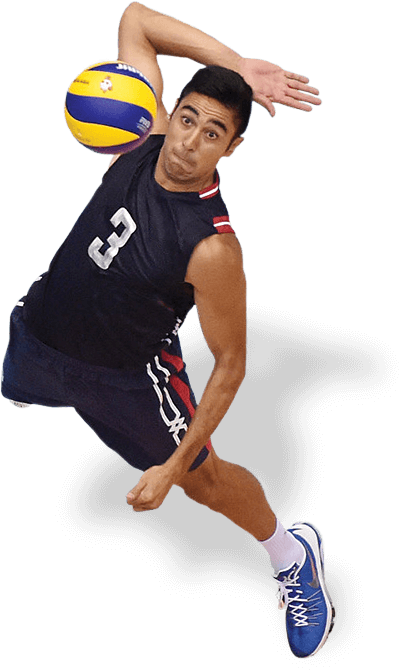 We at PayPerHead pride ourselves on offering quality volleyball betting software that offers everyone value for money. Our software is perfect for operations of any size – whether you are looking to attract vast numbers of volleyball bettors away from top volleyball betting sites, or whether you simply want to offer a good service to a handful of locals. We aim to help you compete with all the top volleyball betting apps.
So, when you choose volleyball betting software, you have to get the right one. One that gives you value for money and one that allows you to offer your punters value for money – so everyone walks away happy.
Software for Volleyball Betting: Legitimate and Safe
When any punter chooses their preferred gambling site, they look for legitimacy and security. So, people are only ever going to trust you with their volleyball bets if they are certain that you can be trusted. That means using reliable software- and we at PayPerHead can guarantee that our volleyball betting software is legitimate, trustworthy and secure.
Compatible with Mobile Betting
More people in the US want to place their bets on cell phones – and as such, more people are placing their volleyball bets via app. Because of this, you need to make sure that the volleyball betting experience you offer is every bit as good on mobile as desktop or laptop. That is what we offer you and your punters here at PayPerHead.
Pay Per Head Volleyball Software
There is a huge rise in the popularity of volleyball betting – and this is reflected in the variety of markets and bet types found at all online sports betting sites. So, if you want to compete with the best, to get those bettors placing volleyball wagers with you, then you need to offer software that is better value than the rest. Our Volleyball betting software here ay PayPerHead comes at just a minimal monthly cost – but gives those punters a very luxurious experience
Why Our Volleyball Betting System Software is Better Than the Rest
Your job isn't to just attract volleyball bettors to your site, but also to keep them coming back to you. That means offering them excellent betting markets and odds on every event from all across the world.
When you use our PayPerHead software, you can offer bets and bet types, markets and options to your punters whenever and wherever they need.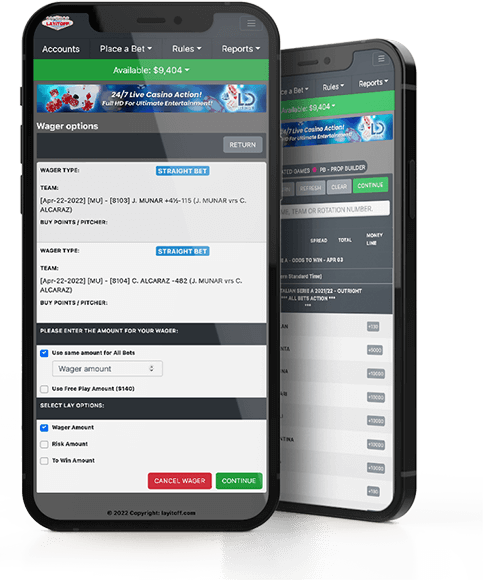 Profitable Volleyball Betting Software.
You can only run a successful volleyball betting product by offering an excellent service. It needs to offer the entire experience, from start to finish – generous volleyball odds, futures betting, plenty of bet types, live betting and more. The more variety on offer, the greater the chance they will have of finding their perfect bet. Making a volleyball bet isn't just about moneyline bets and guessing who will win – the real value is usually found elsewhere. The more bet types and markets you can offer, the better.
Volleyball Betting Made Easy
Making a bet on volleyball should be easy and fun. You need to make sure that you offer your punters a smooth and user-friendly interface. This will allow your customers to find whatever bets, markets, games or tournaments they want. Customers should find it easy, you should find it easy and everyone should have a great experience from start to finish
How to Compete with Online Sports Betting Sites

Volleyball Bet Selection
One of the first things anyone will judge you by when deciding whether or not you offer a lot of volleyball related wagers. They will certainly want to make sure that there is access to volleyball action from all around the world.

Competitive Rates and Odds
Another very important aspect that people will look at is the competitiveness of the odds and lines available for those volleyball games and tournaments. Our value software allows you to do just that. Competing with the best volleyball betting sites means offering the same value.

Live Volleyball Bets
It is also important to deliver real money live volleyball bets – as punters love a bit of in-play betting action as the game goes on.
Most Popular Volleyball Bets
Here are the main types of real money volleyball bets that punters will be on the hunt for. Different types of punters go in with a different volleyball betting strategy – and this means access to all sorts of volleyball wagers on which they can bet online.

Futures Wagers
As with practically all other sports, you should offer futures wagers on volleyball matches and tournaments. With a future wager, you are allowing your punters to bet on a volleyball event even before it happens. For example, you could place a bet on what country you think will win the gold medal in the Olympics – before the opening ceremony. Betting on volleyball teams so early can offer high risks and rewards.

Total Number of Sets
This type of wager is specifically for volleyball. A total number of sets wager requires the bettor to choose whether or not the total number of sets set by you – as the sportsbook, is too high or low in comparison with what they think will happen in the game.

Set Betting
Another popular way that punters enjoy betting on volleyball is via set betting. This is also popular as an in-play wager. Instead of choosing who they think will win the overall match, the punter simply needs to decide who they think will win the set that is in play.

Spread Betting
Another bet you should be offering to your punter is the point spread. Here, they need to decide whether or not you, as the sportsbook, have got it right when it comes to the spread. For example, you have stated that you have favored the University of Florida to beat the Georgia Bull Dogs by 5 points. The punter simply chooses whether they think Florida will cover the spread. In this case, if the punter thinks Florida will beat the Bull Dogs by more than five points, then they choose them to cover the spread.

Match Bets
One of the most popular ways to bet on volleyball is simply match betting. The punter just needs to choose what side they think will win. Simple as that.

Totals Bet
The punter should also have the chance to bet on points totals with volleyball matches and tournaments. For this type of bet, you will need to post the total number of points you believe will be scored between the two teams in combination. The punter then needs to decide whether they think the number will be higher or lower than that figure.
Reasons to Offer Volleyball Online
Here are some of the reasons why you might want to consider offering volleyball betting online…
Selection
The first reason is because of the variety of volleyball bets on offer. We don't just mean the number of volleyball matches and tournaments, but also the different types of bets available. You will be able to offer a really broad selection of volleyball bets on your PayPerHead volleyball betting website.
Convenience
Punters will appreciate the convenience of being able to wager with you. Most sports bettors don't have the ability to simply jump into a car and head over to a brick and mortar sportsbook to place their wagers. They will be able to access your volleyball betting site quickly and easily.
As an operator that offers real money online volleyball betting, you allow punters the convenience of betting from wherever they want – as long as they have a computer or phone and internet. Volleyball online betting sites are becoming more popular because of this and you can get a piece of the action.
Conclusion – Volleyball Software Betting The Right Way
If you choose our PayPerHead volleyball betting software, then we truly believe that you and your customer base will experience the very best way to bet on volleyball – on both desktop and mobile. We want to make sure that you – our customer, can always offer your customers the volleyball bets that they are seeking on whatever game or event they want. You need to make sure that your customer gets the experience that makes them want to come back again and again. Our aim is to make sure that you can offer them that experience.
This is not just about your customer – you also need to feel that you are making a success of it. Becoming a sportsbook operator means understanding the risks that you are taking and mitigating them. Pulling out all the stops to make sure you run a profit.
Our PayPerHead software tools and resources make sure that you can offer your customers the best volleyball betting options and betting experience, while you minimize your own risk – so everyone is happy. Contact us to find out more.