The Most Popular Sports to Bet on in Texas
Is Sports Betting Legal in Texas?
No. Betting in Texas is not allowed, but there is growing interest in having legalized sports betting. Getting through the sports betting legislation will be a more significant challenge because they must first change the constitution. 
Legislation to Legalize Sports Betting in Texas
A Texas sports betting bill was introduced in 2019 to allow in-person and mobile sports betting, but it didn't pass. But there is a push to get it back on the agenda as the sports betting market is projected to be one of the largest in the country. The Texas Sports Betting Alliance was formed between several sports franchises and sportsbooks to legalize sports betting, promote freedom, end lawlessness, and protect Texans. They believe it's in everyone's best interest to bring retail sports betting along with online sports betting. 
The only sports betting allowed in Texas is horse racing. Fans can bet at a handful of race tracks but cannot bet online. There is no online betting allowed except for daily fantasy sports. But government officials know that the amount of sports betting revenue they can bring in would be close to what New York brings. 
Professional Sports Teams
There are various major sports teams, each with its fan base and geographical location. 
National Football League Teams
There are two NFL teams in Texas with wildly different backgrounds and successes. 
Dallas Cowboys
Headquartered in Frisco and owned by Jerry Jones, the Cowboys play their home games at AT&T Stadium in Arlington. They formed in 1960 as an expansion team in the NFL. They have won the Super Bowl championship five times and have the NFL record of 20 straight winning seasons (1966-85), only missing the playoffs twice. 
Houston Texans
Founded in 1999, the Texans play their home games out of NRG Stadium and are the youngest franchise in the NFL. They replaced the Houston Oilers, who played from 1960 to 1996, before moving to Nashville and becoming the Tennessee Titans. They have numerous playoff appearances but have yet to make it past the Conference championships.
National Basketball Association Teams
The lone star state has three NBA teams.
Houston Rockets
The rockets were founded in 1967 as the San Diego Rockets as an expansion team out of San Diego. They moved to Houston in 1971. They are only the second team in NBA history to make it to the finals with a losing season (1981). 
San Antonio Spurs
Founded in 1967 as the Dallas Chaparrals and then changing their names to the Texas Chaparrals, the Spurs have won five NBA Championships. As of the 2019-20 season, the Spurs had the highest winning percentage among active NBA franchises. They also had the best winning percentage of any franchise in the major professional sports leagues in the US and Canada as of May 2017, going back thirty years. The Spurs have an NBA record of 18 consecutive 50-win seasons from 1999 to 2017.
Dallas Mavericks
The Mavs started in 1980 and are currently owned by Mark Cuban. They won the NBA championship once in 2011. As of February 2020, they sold out their 815th consecutive game. This streak dating back to December 15, 2001, is an NBA record.
College Sports Teams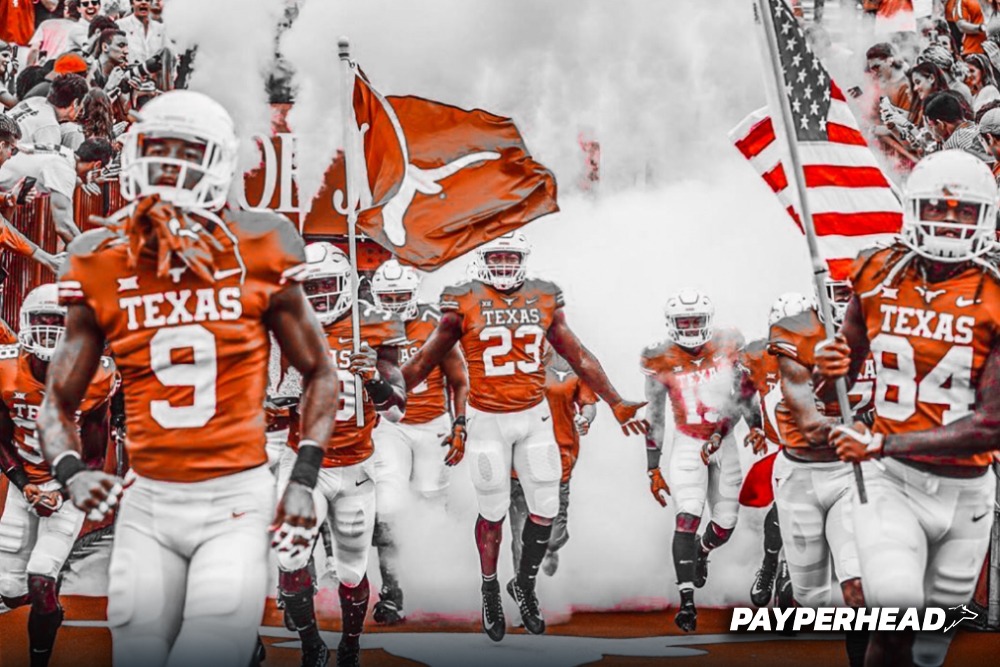 The professional leagues are not the only teams fans like to bet on. The college leagues also get lots of attention. College football and college basketball betting have always been hugely popular. All of the teams play in the Big 12 Conference.
TCU (Horned Frogs) – Fort Worth, Texas
The men's

football

team began playing in 1896 and play their home games in Amon G. Carter Stadium.

The men's

basketball

team was formed in 1908. They play their home games in Schollmaier Arena.
Texas (Longhorns)
The men's

football

team started in 1893 and currently plays their home games at the Darrell K Royal–Texas Memorial Stadium.

The men's

basketball

program represents the University of Texas at Austin. They began varsity intercollegiate competition in 1906.
Baylor University (Bears) – Waco, Texas
The men's

football

team is in its 124

th

year of college football competition during the 2022 season.

The men's

basketball

team was first established in 1906. They play their home games at the Ferrell Center.
Some major sports teams are working with sportsbooks while waiting for the state to legalize sports gambling. Professional sports franchises prefer legal gambling as it will keep the sports betting markets from having to work underground. Sports wagers are a big part of the game for many Texas residents. Online sports betting sites allow sports bettors to work out of state, waiting for sports betting legalization.