Demo Account: Learn to Dominate with Payperhead
When you use our live demo account you will see that our state of the art sportsbook technology created and hosted by PayPerHead, you'll lead the game as an independent bookie in the online sports wagering industry.
Featuring everything you need to manage your players and their accounts, your sportsbook will rival that of any professional sportsbook operation that can be found online today.
Take control with Profitable Per Head Solutions
Learn what our premium tools can do to advance your business with our demo account. Give us a call any day, any time to learn all of what PayPerHead has to offer by gaining access to our demo account.
Our experienced success managers will walk you through every step including showing you how the software works and where everything is managed. That way you can focus on growing your business.
All you need is a phone. No downloads. No software. No hassle. Discover all the tools you will have by gaining access to our test account. Take a tour at your own pace and see how easy our per head software and PayPerHead tools are to use and learn how to run your sportsbook effectively.
Please note: TruLive Wagering Live Plus is not available in the demo. To learn more about our TruLive wagering feature and all that it has to offer, visit the TruLive wagering page or ask your sales representative.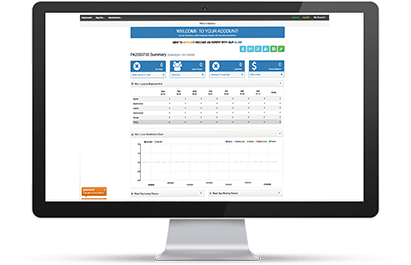 Learn Our Tools In Our Live Demo
With the live demo account, you'll walk through our advanced and premium tools, like these:
Hold Percentages.
Mass Editing Tool
Schedule Limit Override
The Line Mover
Contact our reps to gain access to the test account, and you can find out where all the tools are, what they do, and how you can leverage each tool to better your business.
Run Your Sportsbook Your Way
At PayPerHead we know what you need to be a successful online bookie. We also know that you want it done your way. That's why we developed these features:
Live Bet Ticker
Set max betting limits
Toggle live betting and casinos on or off
CALL FOR AN AGENT PAYMENT SOLUTION DEMO
1-800-605-4767
Increase Cash Flow Via Agent Payment Solution
The first ever in the industry, the agent payment solution enables you to make quicker everyday transactions. That means cash consistently flows through your business.

Profit from Worldwide
Wagering Odds

Offers Players Live
In-Game Betting

Instant Notifications Prevent
Steam Moves

Accept Credit Card and
Crypto Payments

Easily Transition to the
Best PPH Platform