Easier to refer a friend.
Easier to make money.
STEP-BY-STEP

REFERRAL PROCESS
Email a personalized link
Supercharge referrals with a specific refer a friend link that belongs to you! Email your referral link to friends, sit back, and relax.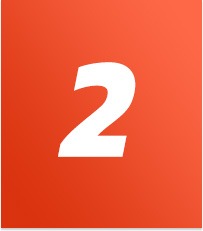 Access the Referral
Rewards Program Tool
See where new referrals are in the process. Boost referrals by encouraging your friends to sign-up with PayPerHead so they can use the same great proprietary software that you use.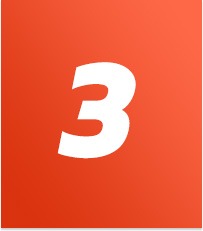 See how much your
referrals are paying you
Keep track of how much the referral program is adding to your bottom line.
Make Extra Cash By Referring Friends
Football season is here, which means there's no better time to take part in the industry's top referral program. Refer a friend to PayPerHead and you will earn a percentage of their monthly deposits for up to a year!
There's no telling how much extra cash you can make because there's no cap. Not only that, but the more you refer, the more you earn:
11% of monthly deposits on your first referral

13% of monthly deposits on your second referral

15% of monthly deposits starting on your fourth referral

17% of monthly deposits starting on your fifth referral
Even if you have a small Pay Per Head sportsbook, you can start making more money with the PayPerHead Referral Rewards Program. Check out the step-by-step guide to the left and start referring!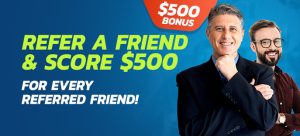 Refer Friends and get Paid
Fully Automated and Easy Refer a Friend Process
Supercharge referrals with a specific referral link or directly from your agent site. You can even track your referrals to get an idea of when you get paid!
Clear Profit Visibility
See how much you're making from each referral. Check out referral reports for every one of your referrals.
Boost Profit With Refer a Friend Rewards
The more you refer, the more you make!
The new and improved Referral Rewards Program allows you to reach the 17% tier easily. Refer a friend, and you start at 11%. Your second referral starts at 13%. The fourth referral is at 15%. The fifth referral sends you up to 17% per referral.
That's 17% per month on your referred friends' deposits. If you're already on the Referral Program, you start at the 15% level, and one new referral takes you to the 17% tier!