Not only is cricket betting legal in many states around the country, but it is popular all over the world, which is why using the best cricket betting software as a bookie is super important. Whilst it may not attract the biggest following just yet in the US, compared to the likes of NFL betting and NBA betting etc, there is still a very decent-sized audience.
 For sporting fans and professional bettors, this is different to other types of betting – it isn't just about chance. Betting on cricket is about patience, practice and many hours of dedication. As such, cricket bettors are passionate about what they do – and you need to provide a service that recognises this.
 At PayPerHead, we want you to be able to offer your customers a service worthy of that dedication. That's where our PayPerHead cricket betting software comes into play. It is a first-class software worthy of dedicated cricket betting fans.
When your punter makes an online cricket bet, they have to make informed decisions, educated guesses and strategies. This is considered a thinking man's bet. Those prepared to put that much time into their bets will certainly put that much time into choosing where to place that bet. You need to attract that thinking punter – and keep them.
Our job is to help you to offer those cricket bettors one of the very best online betting sites for cricket in the US. We do this by offering you the best and most value cricket betting software so that you can sit back, relax and enjoy your role as a top cricket bookie.
Using The Best Cricket Betting Software
When your punter is looking to choose the top online cricket bookie, then they will have high expectations in every single area of the experience. They will want to make sure that, not only do they get a decent experience but that you are completely legitimate and trustworthy.
Three Steps to Offering a Great
Cricket Betting Software Experience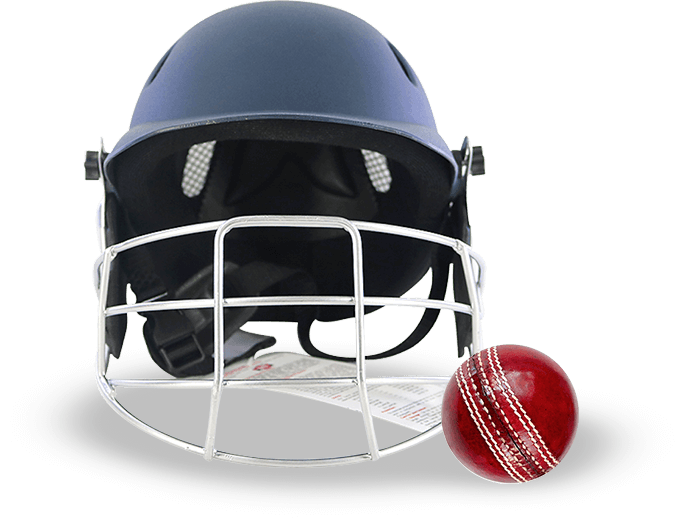 We live in a time where some people feel comfortable making online transactions – but plenty of others don't. Whether your customers are used to it or not, they will all want to be able to completely trust in you, their bookmaker.
Our Cricket bookie software is completely legitimate – so that you and your customers know that they are betting on a legitimate and trustworthy platform.

Our betting software ensures that you can offer customers secure transactions. As a punter, they will want to make sure that their financial and personal data is completely safe. Our cricket betting software allows you to give them that exact peace of mind.

Your cricket betting customer will want access to a range of safe and secure payment methods and payment gateways. They may want card payments, eWallet payments or other alternatives. Our software offers you the chance to offer your bettors just that.
Competing With the Best Cricket Betting Software
Cricket bettors looking for a new site will go into the process maybe with big betting site names already in their heads – and you have to be able to compete with this. It isn't easy to compete with the reputation of the bigger betting sites, so you need to compete in all other ways – by offering great odds, live betting options and access to the best international cricket betting markets.
We make sure that you can offer one of the widest ranges of cricket betting markets – up there with the very best cricket betting providers.
How Our Software Helps Attract Cricket Bettors
When your potential punters are looking for an online cricket betting site, there will be certain criteria that they will be looking for – criteria that our cricket betting software will help you to offer.
Before anyone will even think about giving out their personal information, they will make sure that they are playing at a legitimate betting operator. Is the site secure? They will look for excellent encryption technology – and they will want to ensure that you know exactly what you are doing, with their best interests at heart. The punter will also want to know that they can experience top-class customer service and assistance from you should they need it.
They will want to ensure that the payment options are quick and convenient. They will head over to your cricket online betting site and look for the ease of use, how easy and quick it is to deposit and any benefits you might offer them. They will want to find the best type of cricket betting service to suit them. Ultimately, they will be looking for a site that is smooth to play on – that doesn't become non-responsive at the most important times. This is all down to the betting software you use. Using our cricket betting software will help you to tick all the boxes.
Live Cricket Betting Software
Lots of people enjoy live betting on cricket. They will want to be able to make in-play bets whilst they are watching the game. This means that they will want to have access to up to date odds as the game is progressing. Your betting odds should be responsive and up to date. They should be moving with the action, so that the odds reflect everything that is happening in the match, whether it's an ODI, T20 match or Test Match. Your odds should be ever-evolving, and our software allows you to do just that!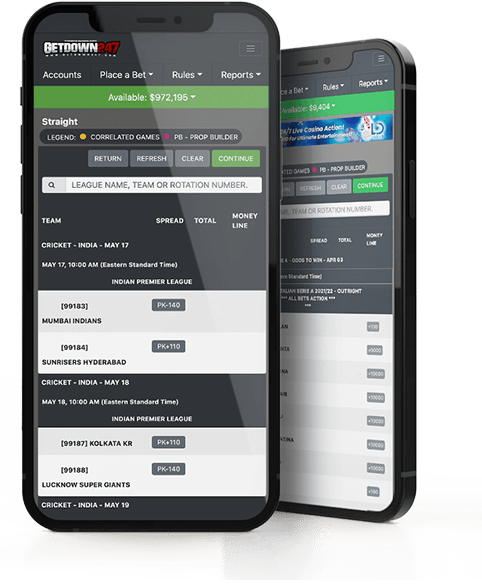 A Competitive Market
Basically, if the punter is not satisfied with you as an operator, then they won't worry too much as they will simply look for another cricket betting website. There are plenty of options out there now, all claiming to offer a great cricket betting service. That means that you have to be on top of your game with every single punter. If you aren't, they will just go elsewhere.
Our cricket betting software gives you all of the tools you need to make sure that this doesn't happen. At PayPerHead, our online sports betting platform is the whole package. We allow you to offer lots of markets and events, generous odds and a whole host bet types. We give you the option to provide generous odds, easy to work with and adjust. We also allow you to offer a whole host of payment methods and gateways with a seamless user experience so that they can enjoy the best experience from start to finish. Not only is our software the complete package on both desktop and mobile app, but it is great value and allows you to become a cricket bookie that can compete with the very best.
About Cricket Betting
Although it isn't as big in the  US as in other countries, cricket is still one of the most popular sports in the world, second only to soccer bets, attracting more than 2.5 billion punters across the globe. It affords lots of ways to wager for both experienced and casual sports betting fans. As a betting provider, you should be able to know what betting on cricket involves. Here we will look at all the different types of cricket betting there are, individual types of bets, cricket odds and possible strategies. The more you know about cricket betting, the more you can use our software to provide the best cricket betting experience.
Cricket Betting Odds
Cricket betting odds work in the same way as odds from any other major sport.
A Moneyline wager – simply picking which team they think will win the match, is the most popular type of bet for the sport. The odds for a Moneyline wager in cricket might look like this:
Australia -200

England +170
These are how you would present the odds – with the favorite team being the one with the minus (-) value whilst the underdog will have the (+) plus value. So, in the example above, if your customer was to bet $100 on England, the underdog, and the bet was to win, then they would be liable to claim $170 in winning, plus their original $100 wager. As such, you would be liable to pay out a total of $270. However, if they were to wager $100 on Australia, the favorite, and they won, then they would get $50 in winnings plus their $100 original wager – a return of $150.
Different Cricket Software Strategies
Like all sports, your punters will likely employ different cricket betting strategies. In order to be able to cater for your punters, you need to have a knowledge of the sport, the players and the competition format so that they don't outwit you. A cricket bettor shouldn't have more knowledge than the bookie making the odds and offering the service, as this is where mistakes can be made.
Here are the most popular types of bets for cricket punters:

Match Winner/ Moneyline Bets
As we looked at above, a Moneyline bet on the winner of the match is the most popular bet in the sport, like all other major sports. Most cricket betting tips will be around the winner or loser of the match. You may also offer the option to bet on a draw, depending on the format of the competition. It might also include a 'double chance' cricket bet, which is also popular in soccer betting – where the punter can bet on a team to either win or draw.
For your new bettors and more casual punters, this is often seen as an easy way to wager on cricket, giving them more confidence that they can bet on cricket and have a fighting chance of winning.

Betting on Innings Runs
Betting on the runs in an inning is another popular type of bet that attracts lots of punters. You should be able to offer customers the chance to bet on either the exact number of runs scored in an innings, or whether the total number of runs in an inning will be over or under the number you set as a cricket bookie. In certain formats of cricket, including T20, there are only two innings, each team batting just the once. In other cricket match formats, there can be up to four or more innings with the two teams alternating batting.

Betting on First Ball/ First Over
For those bettors looking for a more immediate result, they might want to wager on the result of the first over or first ball in a cricket match. There are numerous online betting sites that list cricket betting odds for certain outcomes of the first ball (i.e. a forum six, wicket etc), while some just list Over and Under run totals for the first over or first ball. You need to factor this in when deciding what markets to offer your punters.

Betting on Team and Player Totals
In a similar way to betting on innings runs or the outcomes of the first ball and first overs, bettors might also want to bet on the total runs scored by a player or the total runs scored by one of the teams in the match. As a bookie, it would be up to you to set side and player totals on which your customers can bet over or under.
Some customers also look for their cricket bookie to list odds on whether or not a specific player will hit a century (100 runs) or even a half-century as a separate totals wager. They may also look for the opportunity to bet on the total number of runs that is scored by the opening pairing.

Live Cricket Software Bets
Lots of punters will want cricket bookies that offer live betting, where they can bet on all of the above types of bets, but whilst the match is in play. As well as ever-changing odds and lines, you might also consider unique live bet types such as the outcome of the next ball, the next over and other such instances, allowing more opportunity for those looking for new ways to bet on cricket.

Cricket Props Betting
Cricket props bets allow punters the chance to wager on events that happen in the course of the game that don't necessarily affect the final outcome of the game. It is a way to diversify their cricket betting experience. Depending on the format of the game, some can offer opportunities for dozens of proposition bets at any one time. However, here are some of the most popular cricket props bets that your punters might be looking for.
The Result of the Coin Toss
Some bookies allow punters the chance to bet on what side they think will win the opening coin toss of a certain cricket match. Some will even allow those bettors to place a bet on not just the team that wins, but whether it will be heads or tails.
Top Bowler and/ or Batsman
Some fans like betting on the stars of the cricket teams rather than the actual teams or matches, which is why they might opt to bet on top bowler or top batsman props bets. A top bowler wager will be a bet on which bowler from either team will take the most wickets. The top batsman bet will be a bet on what player they think will score the most runs.
Most Sixes
This works in a similar way to the top batsman props bets. Cricket bettors can place a wager on which team or player they think will score the most sixes throughout the match.
Top Cricket Events to Wager On
Like most other top international sports, cricket has numerous competitions, events and formats that happen every single year. Cricket bettors that are looking to wager on a cricket match should first identify the format of cricket they want to bet on and which competition they want to bet on.
IPL – Indian Premier League Cricket: T20 Format
The Indian Premier League consists of all the very best teams in India and is played between March and May each year. The IPL is played in a T20 format, which means that there are only two innings per game (one for each side), with a maximum of 20 overs per team. Because it is a more condensed format, often the team totals and player props are lower than with the other cricket formats.
The IPL, as well as the Big Bash League – its Australian counterpart are perfect for your punters that are learning how to bet on cricket because they are shorter formats and have a more offensive-oriented playing style.
One Day Internationals (ODIs)
The ODI format, short for One Day Internationals, are those cricket matches that are played between the best cricketing nations in the world. Just like T20s, a One Day International is played over just two innings, with each side batting just the once. However, in the ODI format, the maximum overs is more than 20, more often around 50. The games can last for well over 8 hours. For your bettors looking at betting on the ICC Cricket World Cup, this is the format that is used.
Test Match
Although the popularity of ODI and T20 betting is on the rise, often, the more experienced cricket bettors will be more familiar with test cricket, considered by many as the purest form of the sport. This format dates back to the 19th century – and is the longest format. It takes place over several days and consists of four innings and hundreds of overs. Both teams bat twice per match and alternate fielding and bowling for as much as 90 overs each day – or until the team batting are all out.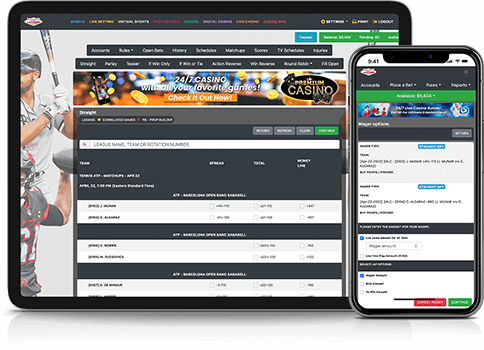 Conclusion – The Best Cricket Betting Software
Ultimately, cricket betting evokes a lot of passion amongst its fans – looking for the perfect betting experience. They know exactly what they want and they know that if they look around, they will be able to find it. That's why you need to offer them what they are looking for – and our cricket betting software allows for just that.
We enable you to offer your customers the whole experience – ease of use, safe, secure and trustworthy, seamless on desktop and mobile, a fantastic online cricket betting app, a whole host of payment options, lots of odds and markets – the whole package. You want to show them that you are the best cricket bookie out there – and with our help, you can. Online cricket betting is growing – and to keep up with the rest, you need to grow your business with it. Try out our cricket betting software today.