Local Sports Teams To Bet On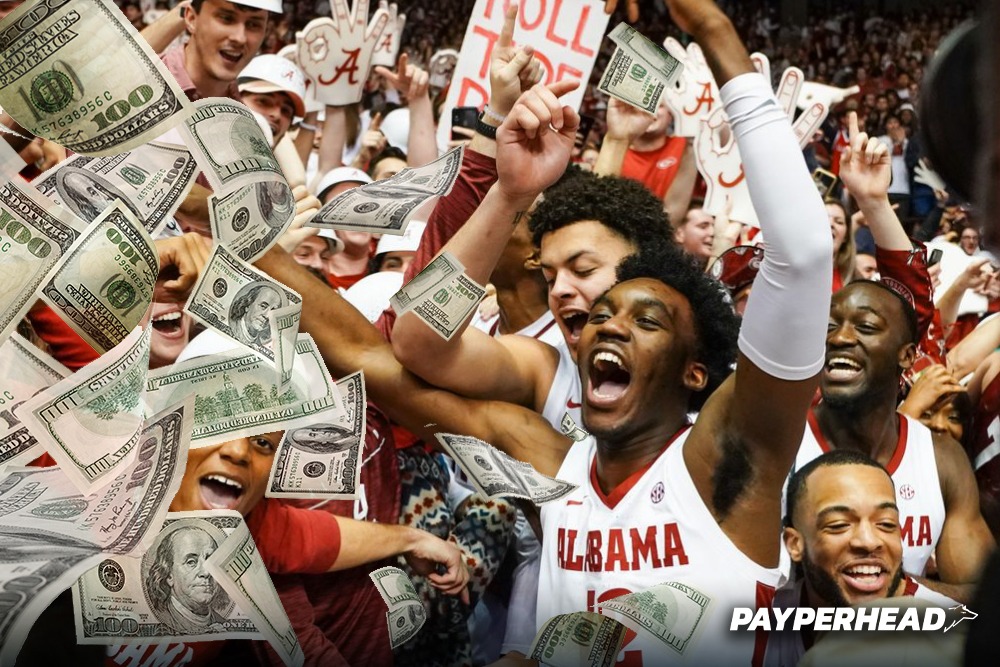 Alabama has none of the four major league sports teams in their state (NFL, NBA, MLB, NHL). Still, they have professional sports teams in football, basketball, baseball, hockey, and even soccer and roller derby, which still makes sports betting in Alabama pretty interesting.
College Sports 
The NCAA Division I colleges have football, basketball (both men and women), baseball, softball, and women's soccer programs. The University of Alabama at Birmingham also has a men's soccer program. The colleges and their team names are:
University of Alabama Crimson Tide

Alabama A&M Bulldogs and Lady Bulldogs

Alabama State University Hornets and Lady Hornets

Auburn University Tigers

Jacksonville State Gamecocks

University of North Alabama Lion

Samford University Bulldogs

University of South Alabama Jaguars

Troy University Trojans

University of Alabama at Birmingham Blazers
The Crimson Tide and Auburn Tigers are part of the SEC, considered the strongest NCAA basketball and football conference. Both school teams regularly place at or near the top.
Nearby States with Online Sports Betting
Tennessee offers mobile only sports betting. Online gambling means you can have legal online sportsbooks. Sports bettors in Mississippi don't have mobile betting, but you can go to a casino to place your sports bets. 
The more surrounding states that legalize sports betting, the more Alabama residents will go out of state to place their sports bets. That will pressure the sports betting legislation to find ways to keep that revenue in-state.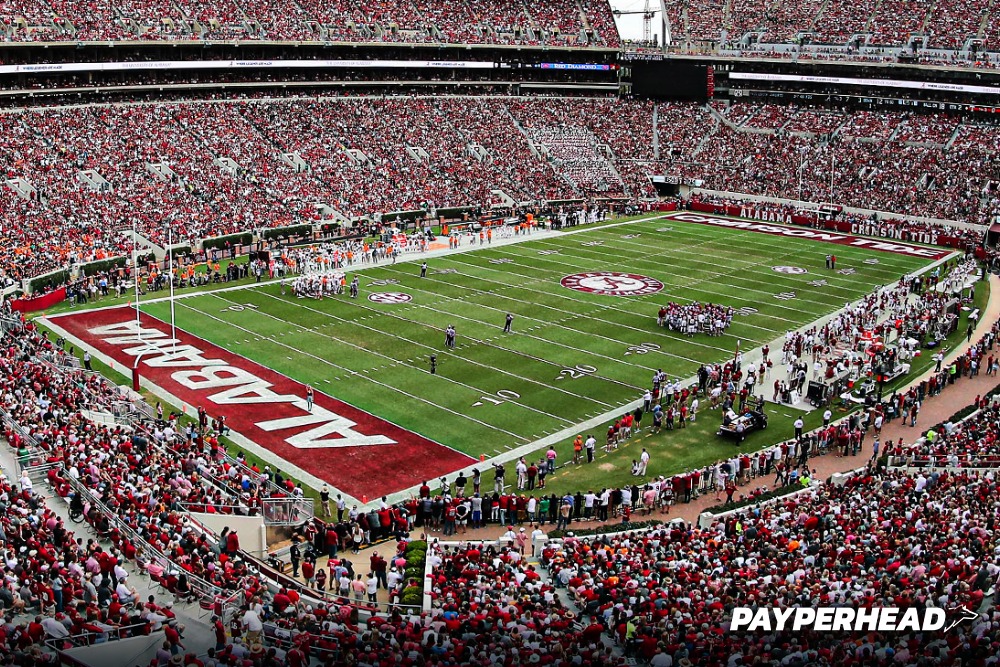 Alabama Sports Betting FAQ
Alabama Sports Betting Bill
A 2021 bill made it to the Alabama Senate, showing interest in having legalized gambling in the state. It failed to make it past that point, as did another bill in 2022. 
Which Online Sports Betting Sites Are Legal in Alabama?
There are no legal sportsbooks or online betting sites. 
Is sports betting legal?
Not currently. Bills are introduced each year to bring sports betting into the state. So far, they have not made it into law.
Is horse racing legal in Alabama?
Yes, and so is betting on the horses. You can go to a race track or use online betting.
How To Bet On College Football in Alabama For 2023
The only legal way to bet online is to work with offshore sportsbooks. Alabama bettors who go that route should be careful whom they work with. 
When is it likely to launch in Alabama?
No one can know for sure. A new bill gets introduced each year. The best estimates are 2024.
Options for Legal Sports Betting in Alabama
On top of betting on the horse races, it is now legal to bet on daily fantasy sports in Alabama. That's the only option sports betting enthusiasts have.