If you want to offer your punters the best boxing betting software experience that packs a punch, then look no further. When creating a successful boxing betting service, you want to be able to put your customer base right at the centre of the action – and make betting on boxing that little bit more special.
There are plenty of solid boxing betting apps and bookies out there, all promising to offer a great experience, so how do you make the grade and compete with them? Well, here at PayPerHead, we make it a priority for you to be able to compete with the best boxing betting sites apps available today in the US.
Boxing Betting Software Features
When looking to bet on boxing, your potential customers will be looking at how to separate the good betting sites from the bad – and if you make that good first impression, they will choose you and stay with you. So, how do we help you to provide this service that attracts and keeps your punters? Well, our PayPerHead boxing software will allow you to offer a whole variety of features, including competitive odds and lines, a wide range of markets and an overall excellent service on every level. In truth, we understand that what will attract and keep your customers is a combination of multiple factors. You need to offer a wide variety of top payment options to bet with, an excellent customer focus and a very usable site on both desktop and mobile. Most of all, you need to be able to offer a great selection of generous odds and markets. As such, we would recommend that you invest in the boxing bookie software here at PayPerHead as it continues to lead the way in offering innovative betting software solutions. We give you software that allows you the chance to offer that ever-elusive combination of consistency and variety – that many competitors don't. By using our software, you can offer a top-rated boxing betting service to Android users, iOS and Windows users as well as those that prefer other operating systems.
Secure Betting Boxing App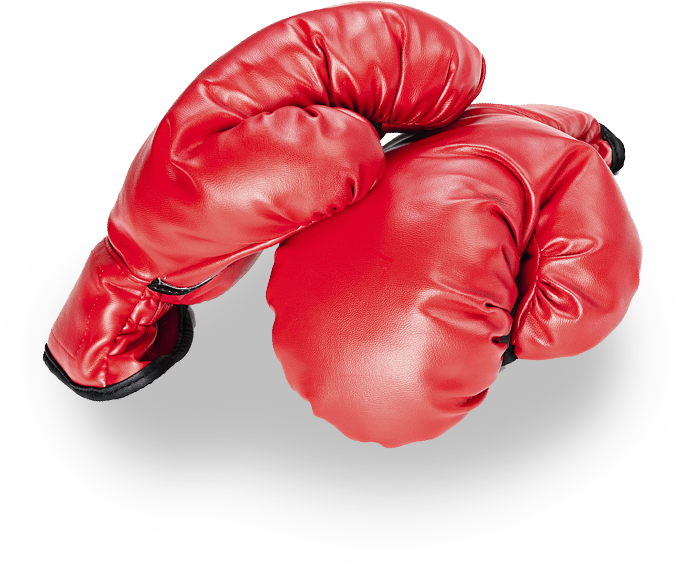 Safety and security are hugely important factors that bettors take into consideration when choosing online boxing betting software. You can rest assured that here, we help you to offer your customers exactly this. Our software ensures that you and your customer are working on software that takes security very seriously so that both parties are completely secure in the knowledge that their money and data are completely safe.
Your customer will be looking to protect themselves when betting at your boxing betting app, that is why our software ensures that you can offer your customer state-of-the-art encryption so that everything is fully safe – and no outside persons can access your information.
Other factors that we take into account when creating our software include:
Design and Usability of the Boxing Betting Site
Although what works well for some people doesn't necessarily suit others, we know that a well-designed and good looking betting app can make all the difference. Punters will want to go to a boxing app that is easy to navigate, doesn't lag and provides an overall seamless betting experience. Our boxing betting software allows you to do just this.
Generous Odds for Boxing Software
Your customer will also want to find a bookmaker that offers them consistently generous odds for the big fights. We want to make sure that they don't need to look any further than your betting site. Our PayPerHead sportsbook software ensures that you can offer your customers the best value when betting on boxing matches. The best boxing betting odds are sure to keep your punters coming back for more.
Variety of Top Boxing Betting Markets
They say that variety is the spice of life – and it is when it comes to betting. You need to apply this cliche to your boxing betting site market selection. Thankfully, our boxing betting software allows you to offer your bettors a whole variety of different fight markets, props bets, futures and more.
Live Boxing Betting Software
There's nothing much more exciting for your customers than being able to bet on a boxing match as it actually happens. Whether it's who will win the next round or whether the boxer will get knocked down in the next round. Your customer will be looking for a boxing betting app that offers an excellent live betting app on iPhones or Android devices to enhance their in-play betting – and our boxing bookie sports betting software allows you to do exactly that.
Payment Options
Your customers want to be able to have a convenient betting experience, which means one that offers a variety of payment options – from eWallet payment gateways to standard card payments. One of the top indicators of an excellent boxing bookie is payment flexibility and by using our betting software, you can offer your punters exactly that. They also want to make sure that they can have quick and easy access to their funds if they land a winning bet.
Ultimately, we want you to be able to offer your customers the very best experience to suit their boxing betting needs.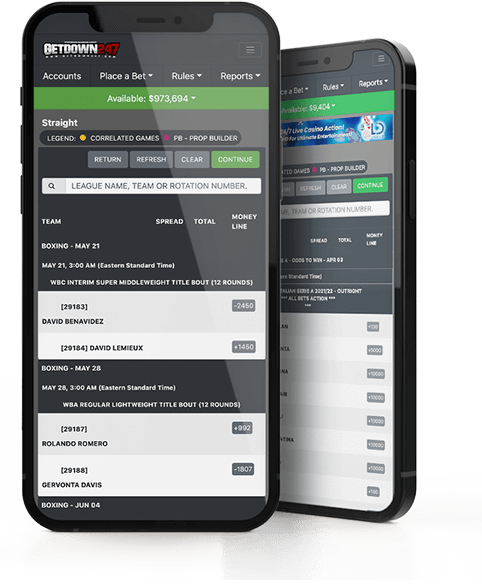 Quick and Convenient Boxing Software
For the most part, boxing betting sites and sports betting apps should be able to give customers quick access to all the action as it happens. The very best betting apps for boxing betting will provide punters with a really convenient way to place bets – and on mobile too, as this is now one of the most popular ways to place bets on boxing in the US now.
They will want to be able to get out their mobile apps and games on all sorts of boxing events, such as who will win the world title fight – or even betting on the Olympic boxing matches. Your strategy should involve allowing your customers to take advantage of the very best boxing bets on Android, iOS – or whatever they want – and by investing in our PayPerHead boxing software, you will be able to ensure that this is the case.
Our innovative and safe boxing betting software puts you and your customer at the centre of everything – we use our boxing betting knowledge so that you can use yours to its fullest potential, allowing your punters to make bets and hopefully so that you make a profit from these bets.
Betting shouldn't simply be available pre-match – your punters should be able to bet during the weigh-in and also during the media events. So that if a fighter doesn't look up to scratch, then they can react straight away. They should be able to get the latest up to date odds on your site.
You can rest assured that the best boxing bettors will be following the odds closely – and this needs to be your focus as well. You need to be able to change those boxing odds quickly and easily, whenever you like, to keep up with the betting trends and boxing news. Our software offers quick and easy access – so you can stay one step ahead of your punters.
The best online boxing betting sites offer customers a modern, highly valuable tool to keep the bets coming in – and we want to make sure that you can compete with the very best.
Different Types of Boxing Bets
When coming up with a boxing betting strategy, here are some of the different types of boxing bet that will be the most popular with your customers:
Moneyline Bets – Who Wins the Fight
This involves your punter picking the winner of the fight, straight up. The boxing betting odds might look something like this:
Mike Tyson: -160

Evander Holyfield: +130
The favorite is represented by the minus (-) sign, whilst the underdog is represented by the (+) sign. This is basically the same across all Moneyline sporting bets. In this case, Tyson is the favorite with Holyfield as the underdog.
If your customer thinks that Tyson is going to win, they would need to bet $160 on Tyson in order to get a $100 win (so a return of $260 from a $160 wager ). On the other hand, a $100 bet on Holyfield would give them a win of $130 – so a $230 return on a $100 wager). Obviously, the underdogs make for a riskier betting option, but they also make punters more money if they come in.
In the above example, both of these fighters are considered to be a fairly competitive matchup. However, there will be times when there is a boxer that is a huge favorite – with lines even as high as -1000. Your punter would have to bet $1000 to get just a $100 win. However, the underdog would pay out huge… this would be great for the bettor – but not so great for you as a bookmaker.
Props Bets
Props bets – such as the method of victory etc are wagers that are made on certain events or milestones in the fight that don't necessarily affect the overall outcome of the fight. All of the popular sports for betting have props betting options – and boxing should be no exception… which you should offer. One common props bet in boxing is the method of victory. They won't necessarily be betting on who will win – but simply how the fight will be won.
If we use the example as above – instead of betting on Tyson to win, your punter could, instead, bet on the fight to be won by Knockout (KO).
Different Boxing Props Bets:
Here are some of the most popular boxing betting props bets to offer:
Will there be a knockdown in the fight? This is simply a bet on whether or not one of the fighters will be knocked down at any point in the fight.

Will the fight go the distance? This is simply a yes or no bet. They will just bet on whether it will go the distance or be stopped at any point.

Will any points be deducted? This is also a yes or no bet? The bettor is simply wagering on whether or not the referee will deduct a point from either fighter throughout the whole fight.

Will it go down to a decision? This is simply a bet on whether the outcome will be decided by the judges.
Total Rounds Bets: How Long the Fight Lasts
Round betting is a bet on the number of rounds the fight will go – it might be displayed as such:
Mike Tyson v Evander Holyfield
Over 11.5 rounds

Under 11.5 rounds
If the bettor thinks that the fight will be stopped in under 11.5 rounds then they will bet on under. If they think it will last for 12 rounds or more, they will bet on over. This is similar to totals bets made on other sports such as soccer, NFL and NBA etc.
Betting on Points: The Scoring System
In boxing, the fighters are judged on a scale of 10 points per round. Most rounds will end with a 10-9 score to one or the other of the boxers. If both boxers perform equally well, they will usually be scored 10-10. A fighter will lose a point if they get knocked down. They will also lose points for intentional fouls. Sometimes an unintentional foul can also cost a boxer points as well.
This type of bet is similar to a point spread bet in other pro sports – and the bettor needs to predict which boxer has the best chance of winning in points and by how much they would win by.
Parlays – Bigger Bets for Bigger Bucks
A parlay bet combines multiple bets on one wager. The punter might be betting on the outcome of several different fights. They would need to get all of these bets right in order to win this bet. This can mean big bucks for the punter – which is tricky for the bookie paying out, so you would need to assess your risks when offering this type of wager.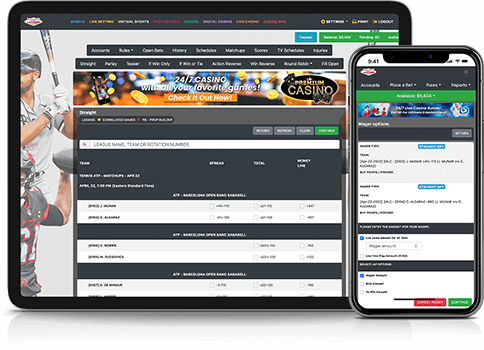 Conclusion – The Best Boxing Betting Software
By choosing our PayPerHead boxing betting software, we can ensure that you and your bettors always feel as though you are getting the very best boxing bookie experience, from wherever they are, whenever they are – on mobile and desktop.
Our boxing betting software makes sure that you can always offer customers all different types of wagers and markets, so that they can create a betting strategy in exactly the way that they want. The best way to be a successful boxing betting provider is by offering your customers a top class service that keeps them coming back for more. The best way to do this? Invest in our PayPerHead boxing betting site software – find out more now!