Proprietary Sportsbook Software
Make your life easier. Make more profit.
You can now have an outstanding Sportsbook that rivals any of the major books you can find on the internet. We've updated our proprietary software for you so you can create a super experience for your players. You can get by as a bookie using the competition's software, but when you want to go 'pro', come over to PayPerHead.
Why you will want to come to us
Our competition is constrained in how much they can create new features with their software because they lease it from other companies. They don't own it like we do. They tend to focus on aesthetics instead of functionality. In other words, if you can't give the agents the best working software, at least make it look good. 
Ours isn't based on any other software. We're not restricted in our design as our competition is, giving us complete control over what we can develop to improve your profits.
What's it Take to Make a Sportsbook?
It takes a lot to create a sportsbook company as impressive as some of the larger organizations on the internet. They have great sites with cool graphics and decent offerings. It takes a long time, and you have to lay down a lot of money to create something that impressive.
But we've already done that for you. All it takes to make your own amazing sportsbook is a minimum $25 deposit. We'll set you up with your own website and your player websites in no time flat. Our customer service people can walk you through everything including easily transferring your players over.
Outstanding Player Website Experience
Building relationships with your players is crucial. It's something the big books can't do. Your players stick with you because you take care of them, and you work with them. Improve that stickiness by bringing them the best player experience they can get.
Having proprietary software means we can change or modify anything in it. If anything new comes out from other software providers such as Live Dealers or props betting, our adaptability is far greater than the competition. Because they lease the software they use, they are limited to third-party capabilities. It makes it difficult for them to provide the full functionality of the add-on software. 
Compare for yourself: Check out some of the best sites out there and then get a demo of our web pages to see the difference. We think you'll be impressed, and so will your players.
Endless Betting Opportunities
To make more money, you know that you have to give your players a better experience. That includes:
     

Great entertainment

     

Lots of choices for sports and casino games

     

More payment choices

     

Easy online payments, or by phone

     

More opportunities to bet

     

Being able to bet on their computer or mobile device
That's all included with our new player experience. Whether they are seasoned at the game of betting, or they just like to bet on the home team, your players won't find a better experience then with a PayPerHead agent. They get a great website to bet from, pay from, and get entertained from. It's just great gaming software.
You'll make more profits when you're part of the PayPerHead team.
A Top-Notch Agent Site
You get your own agent website with a backend that makes it easier than ever to run your book. We provide all the control and reporting you need to easily manage your book and your players. It's so efficient that you can grow your book to whatever size you want. And our software is built to grow to any size.
And you can customize almost anything. For example, you can add anything to our Favorites section. Other sportsbook software companies are limited in how they can set up their Favorites and menu. Theirs is functional but tends to be cluttered and clunky, unable to provide the same level of ease-of-use that we can. It also causes the mobile version to look less than ideal. Our software was designed from the mobile perspective first.  (Ease-of-use means the least amount of clicks necessary to perform any function such as enabling your players' products.)
Take Complete Control
We set up your lines  for every sport, and every game, so you don't have to do the work. It's like having your very own line crew setting up every bet for you. But you always have the ability to change lines whenever you want. We even have special software for any agents that become resellers. This free sportsbook software takes the pain out of managing as many sub-agents as you want. It does all your payment calculations and reporting, at no added cost.
Pay and Collect from Your Players Online
We've also created an online payment system that accepts all kinds of payment types including cryptocurrencies. Players no longer have to worry about getting in touch with you and connecting to make payments so they can make some bets. They just make their payments online and are good to go. They can even do it from their phone. It saves you time, and makes you more money.
No one does it better. Rival any book in the world. And you can have it without investing a ton of money. All you need is a minimum $25 deposit to get you going.
2-click entry for reports, up to the minute status updates on wagers, and you have complete control over your player offerings and limits.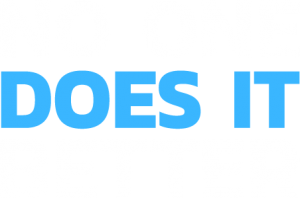 Rival any book on the internet for only a $25 minimum deposit. You can offer your players Live Dealer casinos, live sports betting, live tracking, 80+ leagues and much more.
Our software was good before. Now it's exceptional. As far as offerings go, the big books don't have anything that you don't have. You'll be able to provide even better value to your players with an amazing website that has their own free betting software. Big books have nothing on you there.
It's like racing at your local track and then suddenly competing in the Grand Prix. There's nothing stopping you from moving up right now and making a lot more money.
No More Limits
All limits have been removed so you can create whatever size book you want. It's entirely up to you. The big books can't give the personal touch to their players like you can.
If you're an agent with PayPerHead, you'll never have to worry about those big websites leaving you in the dust. With the latest version of our proprietary software, players won't be able to tell the difference between you and the big books on the internet. Move to the next level by joining us now and growing your profits.
Grow Your Book to Any Size
Whatever your goals as a bookie, our software won't get in your way. In fact, it will help you get there with jets on.
And remember, our amazing multilingual customer service is available 24/7 to help you with any questions or any issues you may have. We've got your back.
Call us now and become one the top books on the internet.