Proprietary Sportsbook Software
Advanced sportsbook solution software for today's pay per head agent.
Whether you call yourself a sports betting industry or a gambling industry agent, your job is the same. You provide bet options and odds using sportsbook software.
Your players make bets based on those options. From initial log-in to payout or collection, the process requires sportsbook software. But it can't just be any software. 
At the very least, yours must do the following:
Provide legit sports betting
software
Provide compatibility with all
mobile devices and smart phones
You should also offer value betting software, meaning your players see value in logging onto your site and making bets instead of one of your competitors. 
What is pay per head sportsbook software?
For players, free is one of the essential words in the sports betting industry. 
You can't charge for providing a place for customers to log onto your website and bet. Players who must wager through sportsbooks that charge to make bets end up losing clients and closing their doors.
Bookies know this, which is why pay per head exists. For a small per month fee, you can provide sports betting software that helps you build profit and develop long lasting organizations.
What makes our sportsbook software company different?
In the long run, bookmakers that provide the best sports betting opportunities win. Sportsbooks that offer free versions of platforms that include betting on live events, in ordinary bet options like crickets and darts, and possible market moving bets like Super Bowl props, often come out ahead.
When you become a PayPerHead agent, you develop a complete sports betting establishment. Only by offering it all can you become a PPH sportsbook winner.  
Boost Profit with PayPerHead Sportsbook Software
Head sportsbook agent money making platforms.
Your company's key to success is your betting software. You must not only provide value betting software, but you must also offer a live betting platform and other bet alternatives.
The more bets your players make, the more action you generate. The top sportsbooks offer the complete suite of betting markets, which means you can't survive by just providing sports betting on football, basketball, and baseball.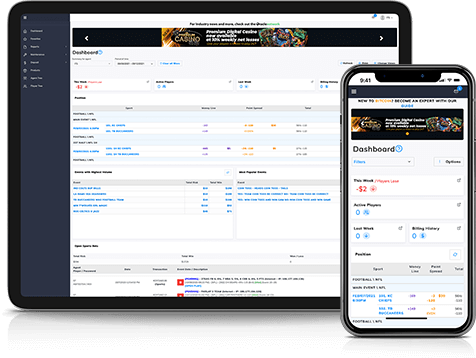 Sports Betting Pay Per Head Software Platform Power
What's the primary key to actualizing a successful business in the sports betting industry? Your user interface. 
By user, we mean both you and your players. On the sports betting software side, players must find it easy to construct bets, which means you must offer plenty of bet options.
Your overall sportsbook software must also be friendly to you. If an agent must struggle to make payouts, collect from players, or run their operations, they won't make cash.
PayPerHead Sportsbook
No longer can sportsbooks survive with just the NFL, NBA, and MLB. Today's bookie must offer services and features, like parlay generation, beyond betting on the primary three.
Players want to lay down dollars on unique options. They also want live results, so you must grade their options as soon as events end. 
The Internet has made the world much smaller, which is why your complete PayPerHead organization must offer every option under the sun.  
Sticky Live Betting Software Platform
When we say value betting software, we mean seeing value in the betting software you provide. An in play betting market, or live betting, is an excellent way for players to see the merit in your business. 
A place where players can check out odds and make a bet via their smart phones on events happening in real time provides stickiness.
The longer players stick to your site, the more bets they make, which equals more action. Action is sports betting revenue.
Live Plus
We believe so much in the power of real time options that we've created a fully integrated sportsbook platform that takes your betting on the live events market to another level. 
Live Plus offers your players necessary features like game trackers for informational purposes and video streams on football and other sports. 
Any game your players can think of is likely part of the Live Plus platform. With Live Plus, you take a further step to developing a complete bookmaking business.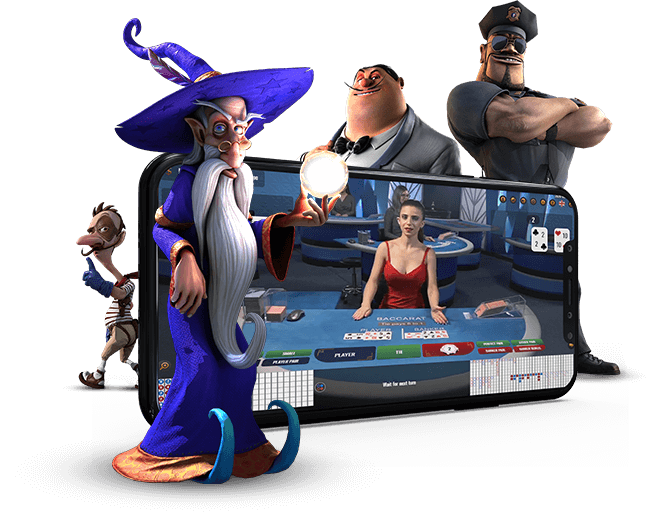 Digital Casino
Players don't want to search for free versions of classic games like traditional slots, blackjack, roulette, and baccarat.
You can boost your business' action by 15% or more when you offer a free platform with those options in our Premium Casino software.
Top 3D Gambling Software Casino Games
For your sports betting enterprise to compete, you must provide 3D casino games that offer up to date bet options. Sportsbooks that allow players to make 3D game bets through the same sportsbook software platform generate mass action.
When you become a PayPerHead agent, you can consistently offer customers up to date BetSoft 3D games just like larger offshore online operations.   
Two Live Casino Platforms
Live events are all the rage. But players are interested in more than sportsbook game options and classic sport offerings.  Website features and free live casino platforms are big revenue boosters. 
We believe so much in helping you spawn as much action as possible that we provide two platforms. Both platforms showcase dealers with industry experience.
Sportsbook Betting Software Props Platform
One of the fastest growing sportsbook market segments is bets on major sports star performances. NBA stars like Steph Curry and Kevin Durant and NFL football stars like Tom Brady and Lamar Jackson post excellent stats every time they step onto the field or court.
Through your Premium Props platform, you can offer prop sports betting odds. Your betting software provides fair odds at a cost-effective rate. 
Also, your customers can bet on sports performances outside of the big three. The props betting market should grow exponentially year over year, making Premium Props necessary for any serious bookmaker.  
Racebook
Horseplayers view their passion as a business, which means there's a risk when turning on your racebook. On the other hand, winning at the track isn't easy, which is why most players don't play the ponies unless it's a huge event.
Through your PayPerHead racebook, you can offer wagers on the top stakes races, including the Kentucky Derby, Preakness, Belmont, and Breeders' Cup Classic. Your players can view live results through multiple sites, making horse racing an attractive option.
Sportsbook Software Add-On Features
Software features and tools to manage sports betting.
Running a sports betting outfit is more than just taking bets in your sportsbook. Every bet a player makes involves risk. 
As a gambling operator, you know one of the most important aspects is to provide a platform that's compatible with all mobile devices. 
Now it's time to learn about PayPerHead's betting software risk management tools.
Pay Per Head Risk Management Tools
A complete sportsbook requires not only value betting software but a way for your company to mitigate risk. Mollifying bottom line threats is the key to making currency.
Sometimes, the threat could come in the form of steam bets. Other times, a single, massive bet can take down your book. 
Running a sports betting organization is rife with risk, which is why no matter the betting markets, the following PayPerHead tools, and features help you keep more of the hard cash you make.  
Sportsbook Solution Online Payments and Collections
Agents can't say they have comprehensive sportsbook software unless they can make online payments and collections. Your PayPerHead website provides the Agent Payment Solution, allowing you to send funds to players and players to you online.
The APS doesn't just help you transfer capital. It doubles as a sports betting risk management tool. It tackles uncertainty because you must never meet a player in person to pay out on winning bets or obtaining funds owed.
The Agent Payment Solution isn't tied to a sport or a single bet market and is free for you to use. Customers wager more the faster you pay them, which means agents like you gain profits more quickly. Sportsbooks without services like the APS are at a considerable disadvantage.
Pay Per Head Reporting Structure
Ask any CFO, and they will tell you that excellent risk management involves studying and making decisions based on information from reports. An individual bookie is CEO and CFO, which means you must have access to statistical data. 
Your PayPerHead sports betting website provides reports for numerous things. You can study stats regarding a specific bet, multiple bets, one market, or more than one. 
One of our reporting structures' best features is your ability to show the most important reports to you. 
Top sportsbook software is more than just betting software. It should always help agents make the most cash and grow their organizations as massive as they wish.
Per Head Sportsbook Layoff Account
Savvy players are excellent at taking advantage of agents via arbitrage betting. An arbitrage bet requires two bets where the player lays dollars down on a pre match choice with different odds. 
Arbitrage is possible because not all betting markets are the same. Professional sports betting players are terrific at finding arbitrage lines.
Pro handicappers are also great at finding out of whack spread lines. Your layoff account is a betting software risk management tool that prevents you from taking hits that can cripple your brand. 
Think of the layoff account as value betting software for agents. Like most of the things we offer, the layoff account is free to use.
Line Change, Bet Deletion, and Reseller Tools
Horseplayers often play the Pick 6 by pool betting. Placing bets in a pool form can also happen in sportsbooks. 
Although every pre match dollar bet on a game doesn't head to a single pool, a ton of cash placed on a single event can cause steam, which will hurt your establishment. To prevent steam, you can delete bets and change lines.
Like almost everything we provide, an agent can access the two features through their mobile device. Also, master agents can use our reseller tools, one of the top services you're bound to find at any PPH firm.
A Sportsbook Software Partner Like No Other
A unique per head services sportsbook partnership.
We strive to be the best possible sports betting software provider. To us, that means keeping up with the latest betting software technology.
You never know when a single bet, several bets, or one or more in a single market can affect your sportsbook, which is why our software developers are in constant upgrade mode.
Check out why PayPerHead should be your partner to help you conjure a complete, long lasting, and profitable sportsbook.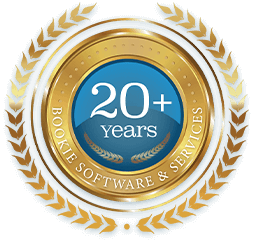 20+ Years of Bookie Management Experience
PayPerHead is a company made up of gambling industry experts. We know the sports your players love and bets your players want to make.
For over 20 years, bookmakers have used our services to increase their sportsbook bottom lines. With our software, bookmakers can accept every bet imaginable knowing they have tools designed by industry professionals to ensure they generate cash.
Continual Software Upgrades
Sportsbook software can become outdated. PayPerHead software developers constantly upgrade, which means you can consistently offer your players value betting software.
All upgrades are designed to work with almost every available mobile device. We develop with an eye on our current services, which means you can offer emerging bet types and out of the ordinary bets like player props without worrying about profound software changes.  
Blogs, Social Media, and Videos
Successful bookmakers understand their market and how to reach customers. Although it's a vast world, we provide blogs, social media posts, and videos that help agents understand our services and how they can initiate a complete business.
Feel free to check out our blogs, social posts, and videos. Doing so will not only entertain you, but it could lead to more profit.    
Upper Management with Sportsbook Software Experience
Agents know sportsbook software isn't just about bets. They also know a single bet can cripple their book, which is why PayPerHead's management team designed the organization to ensure profits by developing platforms intended for entrepreneurs.      
Former bookies make up our upper management team. The people who run PayPerHead have sports betting experience. They understand what it takes to run a cost effective company that provides more than just betting software.
Experienced Sportsbook Software Customer Service Team
Our CS members are not only sportsbook software experts, but they're also sports betting enthusiasts. Many are former players. 
The team provides multi lingual support, which means if you offer bet options to Spanish-speaking or English-speaking players, there won't be issues. PayPerHead's CS Team knows the difference between bets that can harm your enterprise and those you want to accept. 
Consider the PayPerHead client services department your betting software partners. The department's single goal is to help you produce and run a sportsbook that makes as much currency as you want it to make.
Create one of the Internet's top individually owned sportsbook software companies.
Bookies provide a service. But a successful sportsbook is more than just a place where customers check out odds, place bets, and hope to score a win. 
If all you do is allow players to bet, you may lose profit. To make as much profit as possible, you must offer various platforms like Live Plus, Premium Props, and the 3D Casino. 
Agents must also use tools like the layoff account and the Agent Payment Solution to alleviate potential problems before they happen. By importing players to PayPerHead, you will be on your way to constructing a value betting bookmaking organization for the long run.  
and become a more profitable sportsbook software agent.