If you have already started building up your business within the sports betting industry, then why not think about expanding into a slightly different arena – the esports betting arena. This is a less explored sports betting market, but there's still plenty of value to be had so using great esports betting software is a must.
The esports betting business is growing all across the world – as it is in the US – and it is now starting to be considered as one of the standard betting markets within the sports betting industry. With people looking for something different from traditional sports betting events, eyes are starting to turn towards big esports events. As the eSports ecosystem gains momentum, it's time for you to get in the action – and that's exactly where we come into it. We have put a huge amount of resources into our esports betting software development and are now proud to be one of the most trustworthy, reliable and value esports betting software provider companies.
Our eSports betting software helps you to offer your customers the very best eSports betting experience. According to market reports, the eSports global value is set to reach around $13 billion by 2025 and you can be a part of that action!
WHAT ARE ESPORTS AND ESPORTS BETTING ANYWAY?
So, what do we mean exactly by eSports betting and eSports? Well, the basic answer to this is that they are competitive video games that are played between teams or individuals. This obviously differs from the standard computer game you get on your Xbox – eSports players don't play against the computer, they play against other players. Making it even more competitive.
There are a variety of different genres – and as such, the popularity of esports gaming has exploded in the last decade. There are now huge esports tournaments across the world and superstar esports teams and players. These tournaments are competed in front of literally thousands of adoring fans – with millions tuning in to watch live stream games on platforms such as Twitch.tv, YouTube etc.
As with any traditional sport, the competitive gaming scene has now evolved into a whole lot of esports betting opportunities – and an opportunity to offer eSports to a growing audience.
Top
e

Sports Software, Games and Titles

Here are the current top-performing titles in the eSports markets that our eSports software will help you to offer a variety of betting markets on:
Counter-Strike: Global Offensive
However, you need to be able to offer even more than this – and as such, our PayPerHead software will also allow you to offer bets on games such as:
Sports Games
FIFA, Madden NFL,

NBA 2K

Pro Evolution Soccer

Rocket League
Multiplayer Online Games
Dota 2

League of Legends

Smite

Heroes of the Storm
First Person Shooter Games
CS:GO

Call of Duty

Rainbow Six: Siege

Overwatch
Fighting Games
Street Fighter

Super Smash Bros

Tekken
Real-Time Strategy
StarCraft: Brood War,

Warcraft III,

StarCraft II
There are plenty of games and markets – and you need to offer your customers a variety of all of the top games. Here at Pay Per Head, our software allows you to offer all different types of bets for all sorts of esports games and tournaments.
Multiplayer Online Battle Arena Games (MOBA)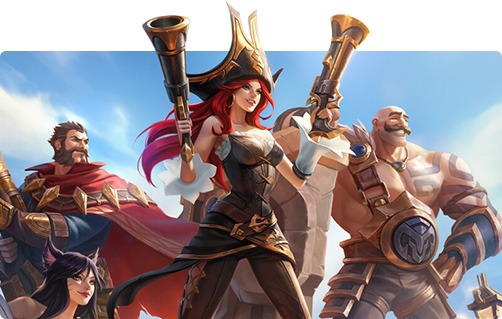 Undoubtedly, Battle Arena games such as Dota 2 and League of Legends are some of the biggest eSports in the world. Fans from all over the globe tune into global tournaments such as The International and League of Legends World Championship. These games are totally suited for betting. Indeed, there is a constant stream of Battle Arena games out there, such as Smite as well as top fantasy games such as Warcraft – both extremely popular.
Although the characters and gameplay can take a while to get used to, there are lots of fans of this genre of game and as such, it's important to offer these games to the eSports betting public!
Top MOBA Titles for Esports Betting:
League of Legends Betting

Dota 2 Betting
First Person Shooters
The most popular game type to bet on is the first-person shooter, especially Counter-Strike: Global Offensive. This has become a game that stands out above and beyond any other out there, for many reasons. However, other games such as Halo and Call of Duty are also attracting more attention. Offering your customers the chance to bet on top CSGO matches and tournaments such as Intel Extreme Masters is vital to creating a successful eSports betting business. So, you need to make sure you are keeping up with the market – whether it's top games like Overwatch or lesser-known esports titles like Valve's multiplayer first-person shooter game Team Fortress 2. This is an excellent esports market worth betting in and as a sportsbook software provider, we want to make sure you're always ahead of the curve.
Top FPS Titles for
E

sports Betting:
CSGO Betting,

Valorant Betting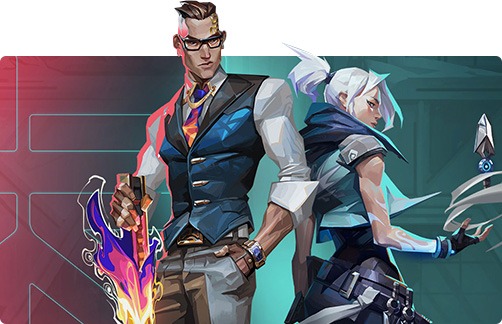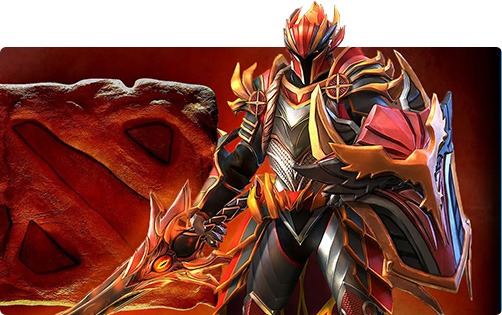 Sports Simulators – The Easiest Foot in the Door
Most people that are used to traditional sports betting will probably try out sports simulators as these are the closest to that experience. For your punters who are used to placing NFL bets or soccer bets, then games such as FIFA will be pretty straightforward to bet on. If you have wagered on the NFL's Super Bowl, then betting on the virtual NFL Super Bowl shouldn't be too much of a problem. As such, as an eSports betting provider, you should be offering plenty of these options, to ease your customers into the world of eSports betting. Our software ensures that you have the tools to do just this
Top Sports Simulator for Esports Bets
FIFA Betting

Rocket League Betting
Other Popular Games for
e

Sports Betting

It seems that every single year, another new game is expected to be the next sensation in the genre. Whether it's games such as Hearthstone or Battle Royale Games like PlayerUnknown's Battlegrounds (PUBG) – there's always something new coming out. As such, we help you to keep updated on all of the new games out there. Keeping up to date with this ever-growing market is hugely important and PayPerHead keeps you right ahead of the game.
Major
E

sports Tournaments & Leagues

The most popular time for eSports betting will be around the times of tournaments and leagues. Numerous global events are starting to attract fans – and bets. These include
The International Dota2 Championships

ELEAGUE

Capcom Pro Tour

Call of Duty Championship
eGames

Evolution Championship Series

Major League Gaming

Intel Extreme Masters
Battle.net World Championship Series

Halo World Championships

League of Legends World Championships

World Electronic Sports Games
When offering an eSports betting platform, covering these markets is essential – as this is where the profits can be made.
e

Sports Real Money Betting

This is very similar to traditional sports betting – and works in the same way as betting on a soccer game or NFL game using sportsbook software. Your customer simply places their money on the lines and odds provided by you – and you simply pay out if their predictions are correct. Below, we look at the main types of real money esports betting markets.

There are usually several betting markets available for individual esports matches as follows.
Markets Available for
e

Sports Betting

It's more than just about betting on which team will win or lose – there are numerous different markets available for some of the biggest eSports titles including:
Match winner

Match winner with a handicap (1.5, 2.5 maps)

Exact match score

Map winner

Map winner three way

Map: first/second half winner

Total maps (3.5, 4.5) over/under

Team to win at least 1 map yes/no

Map winner with handicaps (2.5, 5.5, 8.5, 11.5 rounds) 150

Exact map score

2nd pistol round winner 150

Round X winner

1st pistol round winner
Overtime yes/no

First to win X rounds (3, 6, 9, 12)

Number of rounds parity

Total rounds (18.5, 20.5, 22.5, 24.5, 26.5, 28.5) over/under

Map duration (28, 32, 36, 40 minutes) over/under 5 Map: kills parity

Map: total kills (18.5, 22.5, 26.5, 30.5) over/under 15 Map: first X kills (5, 10, 15

Map: Xth kill (10, 20, 30)

Map: first Dragon

Map: first Inhibitor

Map: first Baron

Map: Quadrakill yes/no

Map: Pentakill yes/no
Why Choose Us?
So, why choose us for your eSports betting software?
Excellent eSports Software and Easy Setup
We make sure that we offer you the very best eSports betting software that is value for money and easy to set up and use. As such, you get to offer your customers an easy and seamless esports betting product so that you can be up and running and they can make their bets quickly and easily.
So, if you are interested in entering the business of eSports betting software, then our software could help you get started and take your online gambling service to the next level.
Professional Service
When you choose to use our PayPerHead software, you can take full advantage of our professional services and expertise – as well as our excellent eSports betting software and technology. By using our eSports betting platforms, you can receive all the support you need, whenever you want.
The Complete
e

Sports Betting Environment

Being an online sportsbook that offers eSports betting isn't always easy – and that is why our product offers the complete eSports betting environment – including pre-match betting markets on all of the major tournaments and one of the widest selections of eSports possible.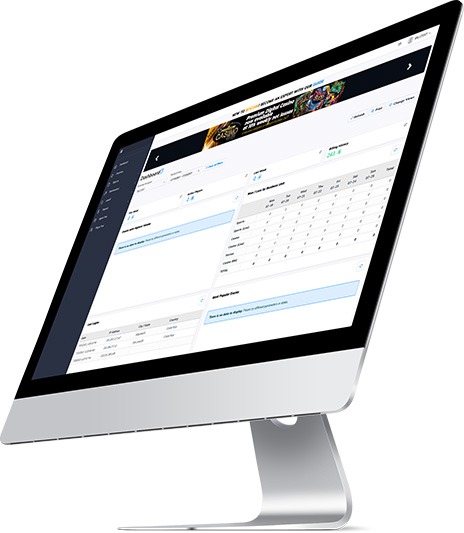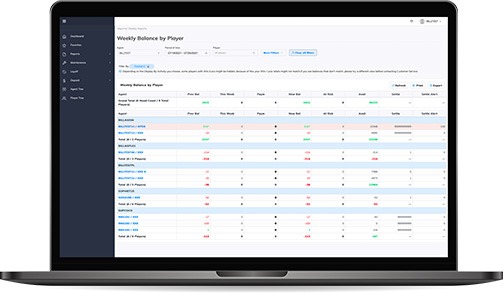 e

Sports Software Platform With Many Payment Options

When you offer your customers a good betting service, you need to offer them a selection of payment options. Our esports betting software helps you to provide a variety of payment options to help you attract customers – and make it easy for them to place their bets and withdraw their money.

That is why we have integrated world-class payment options for your customers, which are easy to use and easy for you to manage.
Different Types of eSports Bets
There are several different ways to bet on eSports now – and our solutions provide you with a variety of different bet types.
FAQ About Our

e

Sports Betting Software
What Are the Most Popular
e

Sports Titles?

The most popular esports titles available on our betting software include Counter-Strike: Global Offensive, League of Legends, Dota 2, Call of Duty and Fortnite. There are also some top eSports sports games including Madden NFL, FIFA, Rocket League, NBA 2K and Pro Evolution Soccer. There are also First Person Shooter titles like CS:GO and Overwatch. The most popular Real-Time strategy games include StarCraft and WarCraft II, along with popular Battle Royale games such as PUBG and Fortnite.
Do I Get Full Management of Odds and Margins?
Our software provides a section to allow you to manage odds, markets and betting lines so that you have full control over the value and prices that you choose to offer your customers.
Does Your eSports Software Work on Mobile?
Absolutely! At Pay Per Head, we understand that more and more customers want to make their bets on mobile. As such, our eSports betting solutions are super responsive for all devices – including mobile devices. Using our software, players can deposit, bet and carry out everything they want on mobile as well as desktop, working just as well on both Android and iOS devices.