The sports betting database is an excellent tool for the avid sports bettor who wants to improve their odds. Also known as Sports Stats Sites, they are a valuable source of historical information on many aspects of past games in many sports. 
Bettors use the accumulated stats of many past games to find all kinds of information before placing a bet. How often does their team beat the spread after coming off a loss? What's the average point total when playing teams in their division?
Organizing historical data in different ways can provide all kinds of insights into trends that can make a difference in how successful a bettor is at placing a winning bet.
Similarly, a PayPerHead bookie has a tool that allows him to keep his sportsbook safe and manage his players more easily. It's essentially a bookie's sports betting database. But instead of having all the game results statistics, you have your players' stats. You have a record of all the data pertaining to everything your bettors do.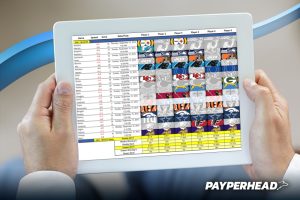 As with a player's sports betting database, a bookie's database is filled with every bit of relevant data. The trick is to ask the right questions to get good information. Using a sports betting database, players would have to ask queries to get the information they wanted. 
Generally, people run reports to do the administration side of the business. You want to see if you're making a profit (and how much of a profit), how much money you owe, and other management concerns. But reports don't have to be limited to just managing the business side of things.
As a PayPerHead bookie, you can run reports to see your players' betting trends to know how to manage each of them better. 
Luckily, PPH has created several standard reports, so you don't have to develop new criteria each time you need selective information. You are also free to create custom reports that might be more of interest to you. It's up to you.
With a game between the Cleveland Browns and Carolina Panthers coming up in Week 1, you might have a player who likes to bet on the Browns. You can do several reports on him to get information like:
How much does he generally bet?

What types of bets does he make?

How often does he win?

How often does he win on each kind of bet he places?
Or you might want to do a report each week on your most successful players so that you can be prepared ahead of time by setting limits or using the layoff account. 
Let's suppose Bill loves to bet on the Buccaneers to cover the spread. Plus, he likes to place future bets on who will win the Super Bowl. 
Without running a report, you might have set max limits on how much Bill can place on the Super Bowl future bet. But by running a few reports, you might get a good idea of what to expect from Bill's betting. If it shows that Bill bets on the future each year and never wins because he always bets on the longshots, you can probably relax. If it shows that he wins about half the time, you might want to use your layoff account on that one to be safe. 
You could run another report and discover that Bill doesn't usually win against the spread bets, but when he does win, it's with the Buccaneers. Again, you can put max limits on Bill's ATS bets, or you could make sure and get matching bets against Tampa Bay. Or, if that doesn't work, you still have the layoff account you can use.
There are all kinds of boring reports to produce regularly to make sure your pay per head business is in the black and running smoothly, but those aren't the only reports we have. The longer you're a PPH bookie, the more data you will collect about all of your bettors. Pretty soon, you'll be able to run reports that show how they tend to bet and how you can manage them better. 
The reports might not tell you exactly how to manage each of your players, but sometimes that added data might just be the bit of information you need to make a tough decision. More data is always good if it is organized. Reports are how PayPerHead gives you that extra data to help you make those decisions.
If you're not a PPH agent yet, join now and get 100% of your money back for up to 3 months. Call one of our support reps to find out how many months you qualify for. But don't wait. The quicker you join, the faster you get to accumulate that data for your reports. 
Call 1-800-605-4767 and get a free business consultation as well.