Many players use Sports Betting Models to help them improve their odds of winning sports bets. Players can create the models themselves with some form of a spreadsheet. They have to fill out the spreadsheet with data, but most can be found on official websites like nfl.com. The more data you put in, the longer it takes, but your results are more accurate.
For instance, if a player likes making Against the Spread (ATS) or total points bets on NFL teams, he would create a spreadsheet with all the teams and add how many points they scored in each game and how many were scored against them. They can even add the stats of how often they win ATS. 
Paid Sports Betting Models
More sophisticated models are already available to players, but it'll cost them. Most of these will use much more data to work with, including the weather, travel, injuries, and more. Plus, they'll have experts like mathematicians and professional sports bettors adding their information. 
Value Betting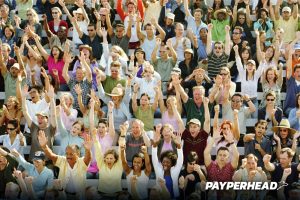 The reason players use sports betting models is to find value bets. They compare the lines they come up with to the lines of their bookies. If most lines are similar, your player knows they have produced a good betting model. Now they can look for the bets that don't agree. If the bookie has a more favorable line, it's considered a value bet. And unless there's an injury of a star player or something else that stands out, your player should be making that bet.
How Sports Betting Models Help Players
Using numbers instead of emotions helps players win more bets and continue to play. Most recreational bettors use emotion to pick their bets, whether they realize it or not. The more they can do to get their emotions out of the way, the better they will do. 
Plus, working with the models to get similar lines to the bookies will give the players confidence that they are improving their odds of winning more wagers. More confidence, more betting.
How Does This Help the Bookie?
The recreational player that doesn't use any information except for a tip from a friend on how to bet will lose quite often until they finally stop betting. As a bookie, you want your players to win often enough that they'll keep coming back. You make your money from the juice of each winning bet, so you want as many people betting as often as possible. 
By studying sports betting models, you can answer any questions from your players on how to create or manage one. You don't want your relationship with your players to be an adversarial one of you versus them. By showing them some betting tools, they'll trust your relationship and their abilities and bet more. 
Vegas does this all the time by giving free classes on how to play casino games and what skills can help you win more often. Obviously, you don't want to create sharp players, but most people don't want to spend much time getting to that point. So even if you teach them how to develop sports betting models, most players won't take the time to maintain them as well as they should. 
You can even take it a step further than that and create your own sports betting model. That way, you'll see and be prepared for those value bets. You'll also be able to move your lines before you start having problems.
The End Result
If your players have a system that helps them win more often, it will also give them a sense of control over their bets. And they'll bet more. Working from statistics and algorithms provides a consistency that takes out emotions and might build confidence in their actions.  
They'll keep betting if they have a system they can use in a sport they love to bet on. PayPerHead bookie software has a similar philosophy. We know that if we keep updating our software to make your bookie business easier to run and keep making more profit, you'll never want to work with anyone else. 
We're always striving to create new ways to improve your bookie business and bring you more money, such as our premium features and referral program. Bookies that transfer to us see an average gain in cash of 23%, no matter what size book they have. Bring your players to PayPerHead now, and depending on how many bettors you have, we'll give you 100% of your money back for up to 3 months. But it's a limited time offer.
Call 1-800-605-4767 to talk to a rep, or fill out the form on our homepage, and one of our customer support people will get back to you right away.