All eyes are on Josh Allen and the Buffalo Bills to see if they can measure up to all the predictions for the NFL 2022-2023 season. They might have top billing, but there are a lot of great teams looking to overtake them during the season and into the playoffs. Let's look at the teams expected to make it to the playoffs in 2023.
NFL 2022-2023 Season Preview
Buffalo Bills
Yes, the Bills currently have the best odds to win the Super Bowl at +650, but there's still a lot of football until then. Their outstanding defense will be even better with Von Miller joining them and CB Tre-Davious White returning after an ACL injury. They should easily take the division, but then the excitement starts in the playoffs as we see how they compete against teams that might be more experienced. The Chiefs beat them in the last two years. A rematch would be something many fans would be placing bets on.
Tampa Bay Buccaneers 
Can Tampa Bay be so close to the top of this list after Tom Brady retired, then came back? Returning from retirement or not, he doesn't show any signs of slowing down. With Donovan Smith and left tackle, Tristan Wirfs and Shaq Mason on the offensive line, and Ryan Jensen returning at center, Tom Brady is again manning one of the top offenses in the league.
There are some minor holes in the defense being filled by draft pics Joe Tryon-Shoyinka and Logan Hall, but they aren't something to worry about.
Kansas City Chiefs
Most analysts think the loss of Tyreek Hill will cost the Chiefs a lot of offense. But Patrick Holmes sees it as an opportunity to give all his receivers a chance to shine. He plans to make things more difficult for the opposing defenses by having more targets to throw to. As long as he can maintain his high level of offense and limited negative plays, their only concern will be their defense which struggled last year. 
Green Bay Packers 
Aaron Rodgers will return to the Packers for the 2022-2023 NFL season, but it will be without one of his top receivers Davante Adams, who was sent to the Raiders. They have a loaded defense, but their offense is short on quality receivers. It will be up to rookies Christian Watson and Romeo Doubs to provide some top-level targets for Rodgers' air game. 

Los Angeles Rams 
The Rams have two of the top NFL defensive players in Aaron Donald and Jalen Ramsey. But they have lost key players to free agency, and All-Pro tackle Andrew Whitworth has retired. They are in the toughest division by far and won't be able to win the NFC West again this year, but they should be able to claim the Wild card slot for their conference.
Los Angeles Chargers 
LA has done an outstanding job of improving their defense, and quarterback Justin Herbert continues to impress everyone that watches him play. They are in the best division in the league. If they can take the lead away from Kansas City (who's kept the lead for six years straight), they will have the confidence and experience to do well in the playoffs. Being in the toughest division can also cause more injuries, so staying healthy is paramount for this team.
San Francisco 49ers
The Niners were able to make the NFC Championship despite quarterback Jimmy Garoppolo not playing as well as he can. His numerous injuries may get him traded or stepping aside so Trey Lance can lead San Fran this 2022-2023 NFL season. 
Dallas Cowboys
The Cowboys were top of the NFC East last season and, compared to their competition, still, look like the best team. Dak Prescott had a stellar season in 2021 after missing most of 2020 due to injury. Their NFL Rookie Defensive Player of the year, Micah Parson, will be looking to improve on his outstanding season of sacks and tackles for loss. 
Cincinnati Bengals 
They did a phenomenal job last season, making it to the Super Bowl before losing to the LA Rams. They'll continue to have that confidence this season but aren't expected to go as far. Of course, they weren't expected to go that far last season. It will be a tight race in the AFC North between them, the Baltimore Ravens, and the Cleveland Browns.
Baltimore Ravens
They have the talent to take the division for the third time in five years. Their secondary is the best in the NFL. They could have won last season, but Lamar Jackson missed five NFL games, as did Marlon Humphrey, and Marcus Peters was out for the entire season. 
Tennessee Titans
The Tennessee Titans have made the playoffs the last three seasons. They look to make it four straight as they have the best offense in the division by far. Houston and Jacksonville are in rebuilding stages, while Indianapolis is looking for a new quarterback after trading Carson Wentz to Washington.
They should be able to take the division title, but it remains to be seen what they'll be able to do in the postseason. 
Arizona Cardinals
After missing out for the previous six seasons, they got a taste of the postseason last year. They didn't have a good showing, getting blown out by the eventual Super Bowl champion Rams. They are convinced they can do better this season and have given quarterback Kyler Murray a massive five-year extension at $230.5 million. First, they must get past DeAndre Hopkins' six-game suspension to start the season after violating their Performance Enhancing Drug policy.
New England Patriots
The Patriots won 10 games in 2021, even though it was supposed to be a rebuilding year. Their balanced offense and tight defense made a great combination. And rookie Mac Jones will look even better than he did in his debut season. They will keep most of their roster intact, which they'll need to be able to compete in the tough AFC North Division this 2022-2023 NFL season.
New Orleans Saints
The Saints have a top-10 defense but struggled last year, starting four different quarterbacks throughout the season. Getting a strong quarterback will help this team make it to the playoffs this year. Their long-time head coach Sean Payton retired, giving up his job to defensive coordinator Dennis Allen. Except for the coaching positions, the roster remains largely intact.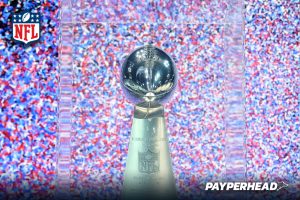 The NFL season hasn't started yet, but you can get ahead of the game by becoming a PayPerHead bookie. We have the best sportsbetting software, and you get two weeks free when you join. Try out all our features, including ClubPoker, which can bring you even more cash.
See why PayPerHead bookies make 23% more cash on average when they transfer to us. Call 1-800-605-4767 and get a free consultation on your bookie business.