The 2022 NFL Regular Season starts on September 8 when the defending Super Bowl champion Los Angeles Rams host the Super Bowl LVII favorite Buffalo. The best way to ensure pay per head success is to understand the NFL betting trends your players will use to make winning bets. 
Not all NFL betting trends are the same. Successful NFL handicappers know this better than anyone.
Teams give false trends every week. Sometimes, an NFL trend bettor might believe they've found one that won't break.
But trends always break. Although betting based on trends doesn't work every week, and a player's margin for making money betting on NFL games is super thin, it's vital for pay per head sportsbook agents to know trends.
Knowing the trends your players will use to score profit from you is one of the best ways to prepare your sportsbook and to ensure you make money during the 2022 NFL Season.  
NFL Betting Trends: Know when an NFL betting stat becomes a trend
There are stats, and then there are trends. Stats lead to trends. For example, Tom Brady was notorious for playing well in cold weather while he was with the New England Patriots
Or at least, that appeared to be the stat. The stats implied that put Tom and the Pats into cold weather, and they'd win the game.
The stats became a trend when Brady won more games in cold weather than in warm weather. From 2001 through 2013, Tom Brady had 1,031 dropbacks in 29 outdoor games where the weather was freezing or below.
The trend from the stat is Tom Brady went 24-5 in those games. While Brady was with the Patriots, trend players dumped on Terrific Tom and the Patriots every time he played in freezing temperatures. 
Recognize these following NFL stats and how they become trends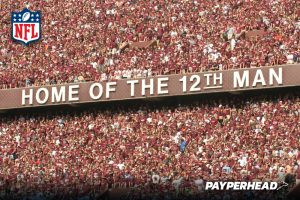 The Brady stat in cold weather ended big time when Tom went to Tampa Bay and led the Buccaneers to a 2020 Super Bowl victory. Also, the stat and trend didn't consider all the times Brady led the Patriots to wins in warm environments, especially in the Super Bowl, which seldom plays in weather close to freezing.
The key to understanding NFL trend betting is to know the relationship between stats and trends. See below for the top trends and stats relationships that all bookie website agents must know. 
Recognize NFL stats and trends relationships
Home field NFL stats & trends
The home field NFL trend is the most overused in all of sports betting. It's so overused that oddsmaking experts, whose job is to create a line that attracts action on both sides, immediately assign -3 to the home team.
Here's an example, Buffalo is on the road versus the Jets. Granted, New York should be better in 2022 than in 2021.
Let's assume the game happened last year. So the Jets are a terrible team. The Bills are -9 ½ road favorites. 
The odds tell us Buffalo would be -12 ½ if the game happened at Orchard Park, their home stadium. But the odds don't make a trend.
The stat is Buffalo scored 30 points in the last eight road games versus the Jets. The Jets scored 14 in those eight games. 
In none of those eight games were the Bills favored by more than 16 points, the difference between 30 and 14. The trend becomes this: The Jets are 0-8 ATS in their last eight at home versus the Bills.
The stats and the trend from the stats we created aren't actual. But it provides price per head agents an idea of how NFL trend bettors think and how they create home field stats.  
NFL expert surface stats & trends
One of the most overplayed NFL expert surface stat trends in the past decade was that if the Sean Payton coached and Drew Brees quarterbacked Saints indoors, they'd win and cover spreads. 
The Saints didn't cover any more spreads than any other winning team. Vegas oddsmakers are more than adept at adjusting spread lines.
All bookie betting lines originate from Vegas oddsmakers. No lines maker ever produces an NFL spread significantly different from lines set in Las Vegas. 
NFL trend betting and why online bookie agents shouldn't worry so much 
Trend betting can lead to wins, but there is no such thing as a bullet-proof trend. More importantly, trends don't exist in a vacuum.
In addition, it's impossible to know which trends are more important than others. Also, it's seldom a case where an NFL team shows only positive trends in a game. 
NFL Betting Trends: How NFL team experts expose your sportsbook to risk
The more problematic NFL wagering player is the one that becomes a team expert. Handicappers that develop expertise betting for or against a specific team win much more than trend betting players.  
What is a betting NFL betting team expert?
An NFL team expert bettor chooses a team, often one they're most familiar with, and then makes money betting on the team to cover or lose against the spread.
Team expert handicappers also bet over or under totals and on futures involving their team. A Las Vegas Raiders NFL team expert might decide Vegas is an overlay at +700 odds to win the AFC West. 
The expert then backs the Raiders to win the West. Or the expert might decide the Chargers will dominate the Raiders and offer overlay odds at +300. The expert goes against Las Vegas to win the West by backing the Los Angeles Chargers. 
When it comes to games, experts back the team of their choice to cover or not to cover against the spread, which is why the NFL expert bettor wins more wagers than the NFL trend bettor. 
Four ways to limit your risk exposure to an NFL team expert 
You can limit risk from NFL team expert bets. The first thing you must do to limit risk is to check out your betting program reports.
Online bookie software agents must find NFL team experts before they can mitigate bet exposure.  
You can't limit exposure from experts via the following. 
Use your layoff account

Set NFL parlay limits

Limit action on NFL futures

Trust NFL over-under total odds
Set betting limits to ensure you mustn't make gargantuan payouts. Also, limit parlays to three, four teams at the most.
When it comes to NFL total betting, trust the lines. Over-under lines are as close to being perfect as possible. Don't adjust any betting line unless you know for sure. But especially don't adjust over-under NFL total lines. 
Switch to PayPerHead and take advantage of our newest promo
We're always adding new promos. Make sure to call one of our sales reps at 1-800-605-4767 to discuss the latest. 
In addition to promos, we offer add-on platforms like Premium Props, essential during the NFL season, to boost action. 
Add-on platforms boost action by at least 15%. Agents that have switched to PayPerHead increase action on average by 23% or more. 
Call or sign-up. Right now, we're offering free, no-obligation bookie consultations. Our proprietary sportsbook software leads to a higher ROI. 
If you still don't want to sign-up, no problem. But you should at least take advantage of the free consultation.