This year's NBA All Star contest happens on February 20 at Rocket Mortgage Fieldhouse in Cleveland, Ohio. After last season's less optimal All Star game, this season's star game should attract more action than usual. Check out everything you must know about the NBA All Star Game to help bridge the gap between Super Bowl LVI and the March Madness NCAA Men's College Basketball Tournament.   
The annual pro basketball celebrity event is a chance for fans to see NBA All Star players throw down against each other. As in past seasons, two of the top players in the world, LeBron James with the Los Angeles Lakers and Kevin Durant with the Brooklyn Nets, will draft players before the February 20 game.
LJ is one of the greatest all star players in history. Durant is up there as well. So when the two titans of hoops draft, you can expect plenty of trash-talking fun to ensue.
For pay per head bookie agents, the NBA All Star contest won't come close to garnering the action an NFL game in Week 8 attracts. But although the all star game won't attract a ton of action, it can act as a nice bridge after the Super Bowl and heading into March. 
The NCAA Men's College Basketball Tournament tips off on the Ides of March, the day Brutus and Cassius conspired to murder Julius Caesar. That's March 15 for those who don't remember the historical day.
Not only that, but the NBA All Star Weekend should provide plenty of good cheer, much more, anyhow, than the 2021 version. With that in mind, keep reading for everything you must know to promote NBA All Star 2022. 
NBA All Star 2022 Draft – How does it work?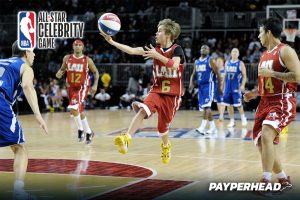 The game used to be East versus West. But after it got boring for both NBA players and NBA fans, the Association switched to a draft format. 
The NBA All Star 2022 Draft takes place on February 10 on TNT and the Turner Sports Entertainment Digital channel. The draft format first happens in the 2018 NBA superstar game.
Since then, NBA fans and players have waited to see who the star player from the East, this year it's KD, and the star player from the West, in this year's event it's King James, will draft.
For sure, the team that comes up looking like a winner in the NBA All Star 2022 draft is the one on which bookie agents should set max betting limits. 
Jam and Durant will choose from a pool of players. NBA coaches don't have a vote, but fans account for 50% of the vote.
Others with a vote include the media, 25%, and current players, 25%. Two guards and three front-court players per conference, a total of ten players, are chosen to be starters.
There are also fourteen reserve players in the pool. LJ and KD can choose players from the same conference, but they don't have to. So LeBron, as an example, could decide to go with Giannis Antetokounmpo. 
Durant could decide to choose Denver Nugget star Nikola Jokic. The NBA All Star Game draft is one of the reasons the event has become so popular.
No matter who ends up on Team LeBron and Team Durant, expect a fantastic, competitive, all star event on February 13.    
2022 NBA All Star Schedule of Events
All Star Saturday Night
NBA All Star Game Celebrities
We don't yet know who will play in the Friday, February 18 NBA All-Star Game for celebrities. Past participants have included celebrities like Chef Jose Andres, Common, and Justin Beiber have played on a celebrity all star team.
NBA All Star Game Rising Stars
Four teams will compete in the 3-game NBA All-Star Rising Stars. Isiah Thomas, Jon Barry, James Worth, and Gary Payton will coach a Rising Stars all star team. 
Team Barry
Cade Cunningham, Detroit Pistons

Dyson Daniels, G League Ignite

Evan Mobley, Cleveland Cavaliers

Isaac Okoro, Cleveland Cavaliers

Alperen Sengun, Houston Rockets

Jae'Sean Tate, Houston Rockets

Franz Wagner, Orlando Magic
Team Isiah
Precious Achiuwa, Toronto Raptors

Desmond Bane, Memphis Grizzlies

Saddiq Bey, Detroit Pistons

Anthony Edwards, Minnesota Timberwolves

Tyrese Haliburton, Sacramento Kings

Jaden Hardy, G League Ignite

Isaiah Stewart, Detroit Pistons
Team Worthy
Cole Anthony, Orlando Magic

MarJon Beauchamp, G League Ignite

Josh Giddy, Oklahoma City Thunder

Jalen Green, Houston Rockets

Herbert Jones, New Orleans Pelicans

Tyrese Maxey, Philadelphia 76ers

Jalen Suggs, Orlando Magic
 Team Payton
LaMelo Ball, Charlotte Hornets

Scottie Barnes, Toronto Raptors

Ayo Dosunmu, Chicago Bulls

Chris Duarte, Indiana Pacers

Scoot Henderson, G League Ignite

Jaden McDaniels, Minnesota Timberwolves

Davion Mitchell, Sacramento Kings.
Semifinal games occur, and then the two winners meet in the final match. 
Slam Dunk Contest
When guys like Michael Jordan and Dominique Wilkins threw down in the Slam Dunk Contest, it used to be one of the most exciting events during the NBA All Star Weekend. 
We don't yet know who will participate in the Slam Dunk Contest. If Chicago Bulls star Zach LaVine is one-hundred percent, no doubt, he'll show up and throw down a few dunks. 
3-Point Contest
Golden State sends multiple all stars to Sunday's game. Two of those stars, Splash Brothers Kyle Thompson and Seth Curry, are likely to enter the 3-Point Contest. 
Mike Conley, who Steph beat to win the 2021 contest, is also likely to enter. LeBron might give it a shot if he's feeling good.
Skills Challenge
Curry, the Phoenix Suns Chris Paul and Devin Booker, Memphis point-guard Ja Morant, who makes his first all-star appearance on Giannis, a multiple all star appearance and NBA MVP, will be the favorites. 
2022 NBA All Star Game
Remember, the conference doesn't matter. Team LeBron could end up with primarily Eastern Conference players, and Team Durant could end up with Western Conference players. 
Commissioner Adam Silver's idea to make sure every all star game is competitive is why Silver came up with the draft format in 2018.
NBA All Star Starters – Eastern Conference
Check out the list of Eastern Conference players in the starting pool.
Giannis Antetokounmpo F – Milwaukee Bucks

DeMar DeRozan G-F – Chicago Bulls

Kevin Durant F – Brooklyn Nets

Joel Embiid CF – Philadelphia 76ers

Trae Young  G – Atlanta Hawks
NBA All Star Reserves – Eastern Conference
Below is a list of the Eastern Conference all star reserves.
Jimmy Butler F – Miami Heat

Darius Garland G – Cleveland Cavaliers

James Harden G – Brooklyn Nets

Zach LaVine G-F – Chicago Bulls

Khris Middleton F – Milwaukee Bucks

Jayson Tatum F-G – Boston Celtics

Fred VanVleet G – Toronto Raptors 
NBA All Star Starters – Western Conference
Stephen Curry G – Golden State Warriors

LeBron James F – Los Angeles Lakers

Nikola Jokic C – Denver Nuggets

Ja Morant G – Memphis Grizzlies

Andrew Wiggins F – Golden State Warriors
NBA All Star Reserves – Western Conference
Luka Doncic F-G – Dallas Mavericks

Rudy Gobert C – Utah Jazz

Draymond Green F – Golden State Warriors

Donovan Mitchell G – Utah Jazz

Devin Booker G – Phoenix Suns

Chris Paul G – Phoenix Suns

Karl Anthony-Towns C-F – Minnesota Timberwolves 
Switch to PayPerHead and use the best bookmaker software on the market for two weeks free
We offer proprietary sportsbook software, which is one of the reasons we're at the cutting edge of bookie software technology. If you import players soon, you can use our top online bookie software for free for two weeks.
The price per head promo includes Premium Props, Live Plus with game trackers and video streams, and the Premium Casino with the latest 3D games. Our sports betting agent software is so advanced we even have an agents payment solution.
Real bookie agents that have switched have seen an average revenue increase of 23%. There's no reason not to sign-up. Once your two weeks free is up, make sure to call us at 800-605-4767 and see if your book qualifies for VIP rates.