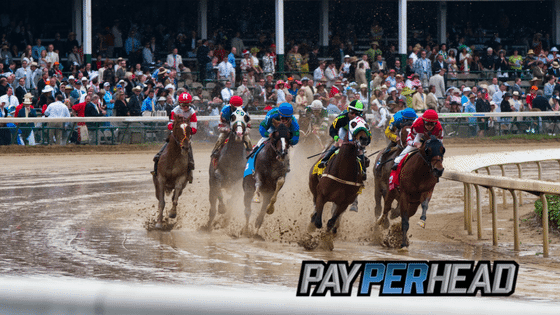 Online Bookie Tips: Kentucky Derby Recap & Preakness Preview
Kentucky Derby 143 took place on May 6. Always Dreaming won the race as the 9/2 chalk. Pay per head agents must now prepare for the May 20 Preakness Stakes.
The Second Jewel of the Triple Crown has the potential to be as profitable as the Run for the Roses was.
Before getting into why, check out my Kentucky Derby recap. Then, check out my preview of the Preakness Stake.
Kentucky Derby Recap
Always Dreaming jockey John Velasquez knew exactly where the sweetest spot of the track was. Before the race, many of the NBC commentators said that they believed the rail was the worst part of the track. That wasn't so.
Always Dreaming's trainer and Johnny V both knew that the best part of the racetrack was the rail. In fact, the rail was golden. After multiple viewings of the race, I've only seen two horses ride the rail in the Kentucky Derby.
The first horse was Always Dreaming. The second horse was the horse that finished second to Always Dreaming, Lookin At Lee.
Always Dreaming is the only horse capable of winning the Triple Crown. Remember that when you start sending marketing messages about the Preakness Stakes.
Preakness Preview
Always Dreaming Even
Irish War Cry +550
Classic Empire +650
Looking At Lee +1100
Battle of Midway +1100
Cloud Computing +1400
Conquest Mo Money +1600
Gunnevera +1600
Malagacy +1600
Practical Joke +1800
The draw for the Preakness Stakes is next Wednesday. Before the draw for the Preakness, before morning line odds are set, the odds above are what your horseplayers are going to see in your business.
The odds above are Preakness Stakes future book odds. The first thing to notice is the plus sign in front of every horse save for Always Dreaming.
What it means is that for every $100 bet, as an example, on Malagacy at 16 to 1, the payout is $1600. If an online racebook player bets $200 on Malagacy in the futures and Malagacy somehow wins the Preakness, the payout is $3,200.
The most important thing that racebook per head agents can do today is make sure that max betting limits are set on Preakness futures. It's a must. Don't take the chance that a longshot doesn't upset Always Dreaming and wins the Preakness at big odds.
Don't get into the bad habit of always dreaming. Get in the habit of always looking to ensure a profit. Use the mass betting tool and get those max betting limits in place on Preakness Stakes futures.
Don't miss out on getting the best tools for the best price. During the Triple Crown PayPerHead.com is offering their premium sportsbook solution for triple the savings! Get the industry-leading platform for 3 weeks free when you become a PayPerHead agent.
Get it today and experience why premium really does mean premium at PayPerHead.com