The 2021-2022 NCAA Men's College Basketball Season is here. Check out a list of the college basketball teams with a chance to win the 2022 National Championship in our hoops betting preview.
College basketball programs have already hit the hardwood. Until the first Monday in April, the best teams in the nation battle for top seeds and a potential Final Four berth.
Things really pick up once college football and the NFL ends. The 2022 NCAA Men's College Basketball Tournament lasts from March 15 to April 4, 2022. So far, most college roundball betting National Title odds have fallen onto the 1-ranked Gonzaga Bulldogs.
The Zags already a signature bets victory. Pay per head agents who offer free betting software software for hoops shouldn't expect money bet on Gonzaga to subside any time soon.
College sports teams will play so many games that your head could be spinning. Keep reading for the teams you should keep on your radar.
Men's Hoops Tournament Betting Title Favorites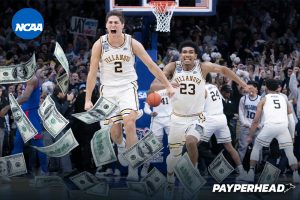 These four teams should remain top hoops betting picks for the long haul. Expect bet options on these four to drive massive action.
Gonzaga Bulldogs
Last season's tournament favorite team is also this season's chalk. Even though the Zags lost three players from the 2020 runner-up, they remain the winner to cut down the nets on April 4.
National Player of the Year candidate Drew Timme, Gonzaga's 6' 10" big man, averages close to 20 points per. But the real reason players are all over the Zags is because of freshman Chet Holmgren.
So far, betting trends favor the Bulldogs. Right now, the Zags are the best of the best bets.
The sheer number of bets on the Zags could approach astronomical numbers. Gonzaga's game against Texas was fantastic.
Value NBA bettors could make a sport wager or two on the Zags because they appear to have more focus than any other team. Not only that, but spread predictions make the Zags close to unbeatable.              
UCLA Bruins
Sports fans know this season's UCLA squad is loaded. The Bruins lost their semifinal match versus Gonzaga at the 2021 March Madness Tournament. For many, the Bruins are the top bet option on the board.  
UCLA has the requisite roster to take the title. 6' 7" swing Johnny Juzang is unstoppable. On November 12, the 20-year-old junior scored 25 with 8 rebounds, a steal, and a block in a win over Villanova.
Should Juzang have a bad game, his supporting cast is capable of stepping it up. Guards Tyger Campbell, Jules Bernard, and Jaime Jaquez Jr. average double-figures in scoring, and the bench is deep.
Soon, players will call bookie agents looking to place big dollars on the Bruins to win the title. UCLA is most definitely a hoops betting picks darling. Betting lines on the Bruins may not be underlaid enough for you not to use your layoff account.   
Kansas Jayhawks
Online bookie agents who have experience offering college basketball options know that year-in and year-out, the Jayhawks are a top March Madness sports play. The Jayhawks are always solid bet.
This year, Rock Chalk Jayhawk has a big chance to hand coach Bill Self his second National Championship. The main reason is that Ochai Agbaji decided to return to school.
The 6' 5" senior can drop 25 to 30 in most games. Agbaji figures to be a lottery pick in next July's NBA Draft.
Expect players to back the Jayhawks with more dollars. Bookmaker software agents shouldn't discount KU as a potential winning PPH sports option.
Use your layoff account if action on Rock Chalk games gets too hot. Trends bettors may dump on the Jayhawks.
Michigan Wolverines
Wolverine faithful expect the Wolverines to contend for the National Championship all season long. Howard and the Wolverines rest their chances on center Hunter Dickinson and lockdown defense, making MU a Big Ten crew to bet.
Spread data can lead to money landing on the Wolverines for expected wins. Michigan should be the Big Ten winner because they're the class of the conference.
Second-Tier Title College Hoops Betting Options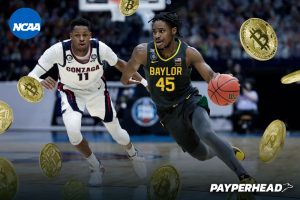 Online bookie software agents should expect plenty of dollars to fall onto the following teams. When it comes to college basketball picks, can you think of another two teams as popular as Villanova and Duke?
Villanova and Duke are top odds programs while the Longhorns and Boilermakers have enough to win multiple tournament games.
Check out more information on this season's second-tier title contenders. 
       

Villanova Wildcats –

Coach Jay Wright and Villanova's last title was in 2018. Odds say the Wildcats should be the best team in the deep Big East now that

point guard Collin Gillespie

is healthy. Don't be surprised if sports bettors end up all over the spread for Wildcats games.   

       

Purdue Boilermakers –

Your college football odds bettors, or NFL odds sports handicapping value players understand the importance of a

big.

Center Zach Eddy is 7' 4" and 285 pounds. If the guards step it up, the Boilermakers will make waves come tourney time. Purdue could be an under the radar bet spread choice.

       

Duke Blue Devils –

In Coach K's final season, Duke faces early-season adversity after freshman star Paolo Banchero and Coach K's grandson, Michael Savarino, got pinched for DWIs. If Banchero and Savarino miss a small amount of time, the best college sports team in North Carolina can get it done. The Devils will have plenty of matchups to prove themselves.      

       

Texas Longhorns –

Texas should improve after the loss to Gonzaga, making them a solid winner choice. The Horns could be a best bets play because the loss to the Zags happened in Gonzaga's house.  
Top Underdog College NCAA Title Choices
The following universities will need some help to win the National Championship. If things break their way, though, each can cut down the nets. Don't sleep on players making these schools profitable hoops betting picks.
       

Baylor Bears –

If

Arizona transfer James Akinjo

can pick up his game, Scott Drew's bunch has an outside shot to go back-to-back. College basketball odds could continue to favor the Bears. Players will bet on Bears games for sure. Predictions say the Bears are a Sweet 16 team. 

       

Illinois Illini –

7' 0" center Kofi Cockburn decided to stay for his senior season. Cockburn is good enough to lead the Illini to the Final Four. Don't ignore action on Illini games.    

       

Memphis Tigers –

Forward Emoni Bates

leads an ultra-talented Memphis Tigers team. The Tigers must beat the Houston Cougars in conference play. If they do, they will have a chance. Sports betting agents had better pay attention to betting action on Memphis games. Predictions make the Tigers a Final Four possibility.   

       

Oregon Ducks –

OU is loaded with enough talented players to upset UCLA, win the Pac-12 Tournament, and grab a top-four seed in March's Big Dance. Your players might believe Phil Knight's favorite team is a top best bets option.   
Other Teams To Keep in Mind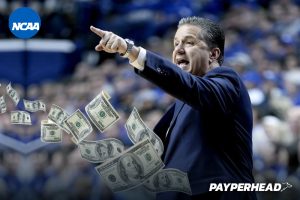 Check out tips for some other possible against the spread winning programs. Kentucky heads into this season off its worst since 1926 – 1927.
There's a good chance Coach Cal returns to the NCAA Tournament. The expectations aren't high.
All three teams listed could end up top bet options.    
Kentucky Wildcats
Houston Cougars
Arkansas Razorbacks
Import players to PayPerHead and use the most potent sportsbook software on the planet
If you want to run a professional free bookie website sportsbook with more possibilities to make money, consider importing players to PayPerHead. Most profit gambling players try to own the bookie.
Bookie websites that use our gambling software have access to a layoff account and can build multiple revenue streams through add-on platforms like Live Plus with game trackers for handicap strategies, the Premium Casino for entertainment purposes, and Premium Props.
If you sign up now, you can start taking part in the best referral services program in the industry. You also pay $3 per head from the moment you activate to Super Bowl 56 on February 13, 2022. Call 1-800-605-4767 to cash.