The 2022 March Madness Schedule shows a March 15 tip-off, which means PPH bookie agents should be ready for more action to hit their bookie websites than at any other time this year save for Super Bowl 56. Check out why you per head bookmakers should know the difference between a traditionally combined wager and correlated parlay and how they can manage the action on both.  
For pay per head agents, events like the Super Bowl and the 2022 March Madness Tournament can lead to more online bookie revenue than other events during the year. The reason is that casual players often bet on massive events like the SB and the NCAA College Basketball Tournament.
While casual bettors wager on single events and bet traditional combined options around those events, some professional handicappers have become experts at placing bets that are correlated. 
Keep reading for how correlated parlays work in the sports that generate the most action. There's also a section on non-correlated parlay strategies. 
Correlated Parlay Definition
A correlated parlay is different from a traditional parlay in that a correlated parlay involves two directly related outcomes. For example, on March 5, UFC 272 happened at T-Mobile Arena in Las Vegas, Nevada.
A correlated parlay on the event would be if a player made a parlay that involved what Colby Covington did in Round 1 connected to Covington beating Masvidal. 
A correlation might be to bet that Covington takes down Masvidal in the first round and then wins the bout. So if Covington has success taking down Masvidal in Round 1, that puts Covington ahead, which means he's likely to win the fight.
Correlated Parlays: Top Sports for Parlay Bets
College football correlated parlay
College football parlays are some of the most popular on your free bookie software site. Let's say Alabama is playing LSU. The annual college football showdown between the Crimson Tide and Tigers always generates bookie website action.
This season, LSU is a better college football team than Alabama. So your players decide to bet that LSU covers the first half on Premium Props that are part of a parlay to LSU covering the point spread. 
The relationship between LSU covering in the first half and the spread in the game is related. If LSU covers the spread in the first half, there's the likelihood Louisiana State covers the spread for the entire game.
NFL correlated parlay betting
National Football League connected parlay betting works the same way. One thing to consider is over or under total wagers and whether those are always related to a team covering the spread.
The answer? Yes! Any time players call bookie agents and ask to make a parlay bet that includes over or under the total to a specific team covering the spread, it's correlated. 
In 2021, the Dallas Cowboys were one of the highest-scoring teams in the NFL. Quarterback Dak Prescott threw for 4,449 yards.
So if a player bet Dallas to cover the point spread to the over, the player is essentially betting on a high-scoring game. The player could try and bet a three-outcome parlay where Prescott throws for over 250 yards, the game goes above the point total, and Dallas covers.  
College basketball correlated parlays
Because we've established over/under total and a team to cover the spread, parlays are always connected, over/under to a team like Arizona or Gonzaga to cover the point spread in the upcoming March Madness games is the parlay to keep on your radar. 
NBA correlated parlays
NBA parlays are almost precisely like college basketball or NFL parlays. Hoops is a different sport than American football, though.
Sometimes, players will use their free betting software to create parlays that involve player performance for points, assists, and rebounds, instead of passing yards, touchdowns, catches, rushing yards, and receiving yards. 
MLB correlated parlays
Price per head agents must be aware of the difference between baseball parlays and basketball and football parlays. Baseball doesn't have a spread. 
Instead, baseball has a handicap. The MLB handicap is called the run line. The run line offers runs to the underdog team, usually 1.5 to 2.5. 
Most baseball bettors create parlays to include the total, either over or under, and a moneyline. 
Should bookmaker software agents allow combined bets that are correlated?
You know your players better than anyone. But a general rule is to disallow correlated option betting outside of traditionally combined bets.
So don't allow a player to create a combination involving Kevin Durant or LeBron James scoring x points to the Nets or Lakers covering the spread.
The odds significantly boost payouts on correlated bets. So be careful. 
If you wish to allow your players to make combined bets that are related, make sure to set max betting limits. 
Cross-Sports, Paired, and Combined Betting – Non-Correlated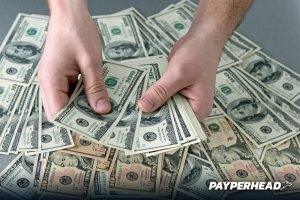 Most players don't bet correlated parlays past the traditional over or under a game total to a team to cover or win on the moneyline.
This type of wager is two teams, two bets, or two events combined. There's more money the more options a player adds to a combination.
The bet wins only if all options win. Odds don't matter. Nor does it matter if the player backs a favored team, the underdog covers, or the favorite covers.       
How players think of traditional paired betting
Key team strategy
The key strategy involves finding a specific team and adding other groups around the particular squad. So the combined bet applies to a key team. Then, the player adds other teams to create the combination option. 
Payout boost strategy
Players make more money by adding for sure moneyline options to their combined bet. So, for example, a player could add all four 1-seeds to win their first game in the upcoming NCAA Tournament.
If all four 1-seeds beat their 16-seed opponents, the player boosts the money payout. Some players combine the boost strategy with the key team strategy. 
Set max limits on how many teams players can add to a combination bet. Also, set max limits on how much players can bet on any combined option. 
Import players to PayPerHead and pay zero for two weeks
Transfer players soon, and you can use our bookie software free for two weeks. Agents that have switched to PayPerHead have seen a 23% rise in revenue. 
By switching, you can also open your book to player deposits, which means you mustn't wait to get paid, and you can make agent payments. We also have the best per head referral program in the industry.  
Don't wait. Go with the leader of the pack. Call 1-800-605-4767 and get started today.