For many pay per head agents, the Major League Baseball Season is the time to shut down and regroup. What makes baseball such a challenging sport to generate bookie website profit, and how can PPH sports agents ensure they don't lose money during the MLB Season? Check out information on the upcoming 2022 MLB Season and how you can manage your free betting software company doesn't take a bath.
In the latest PayPerHead blog, we discussed the 2022 MLB schedule. Although Major League Baseball had to push out the start of the season to April 7, the baseball league plans on teams playing a full 162-game schedule. 
With so many individual game bets, you'd think bookie software agents would want to open their organizations up to baseball betting. But that's not the case. 
None of the top four significant sports leagues presents as much real bookie risk as baseball. It's often difficult to make a profit in the sports betting industry.
But baseball betting handicappers seldom lose money unless they have a gambling problem. And even then, if the gambling problem revolves around baseball betting, the MLB odds handicapper will still score a profit.
Check out why many bookie website owners shut their players off from betting on baseball. 
Major League Baseball Odds – Individual Game Options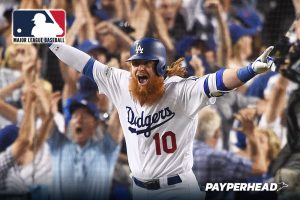 The most popular baseball betting options are on teams to win on the moneyline, run lines similar to spread lines in football or basketball, and total run odds, which are identical to over-under totals in hoops and football. 
How to Manage MLB moneyline betting
By far, moneyline bets are the most popular. An MLB moneyline wager is just like one for the NBA or NFL. 
Players wager on which team wins the baseball game. So, for example, if the Los Angeles Dodgers are playing the Toronto Blue Jays and the player likes the Dodgers, the player will back the Dodgers on the moneyline. 
MLB run lines betting 
Run lines are similar to puck lines in hockey and goal handicaps in soccer. In baseball betting, run lines are almost always 1 ½.
The favored team often offers -1 ½ runs for more profit. So in our Dodgers versus Blue Jays example, the Dodgers might offer -1 ½ for +125.
The Blue Jays could go off at +1 ½ for -175. The Dodgers must win by at least 2 for the Dodgers' handicapper to win their bet. The Blue Jays handicapper wins if the Jays lose by no more than a run. 
MLB total runs odds betting
A total runs bet on baseball combines the runs both teams score. The bookie pay per head agent offers an option over or under the total. Most run total options are at -110 standard juice odds. 
If the final score adds up to over the total, over players win. If the score adds up to under the total, under players win. 
How to Manage MLB prop betting 
Baseball betting experts use prop bets to score increased profits. A prop bet on baseball can lead to lost revenue in your sportsbook. 
Before a free betting software agent offers baseball props, they should set max limits. Some props on baseball include how many batters a pitcher might strike out in a game or how many hits, runs, and RBIs a player accounts for in a game.
A starting pitcher can get on a hot streak. So if Jacob deGrom, the Mets' ace, strikes out 10 in a game and the total prop for DeGrom strikeouts was 8, your sportsbook could take a massive hit if one of your players bet over 8. 
Manage Major League Baseball Odds – Futures
Like the National Basketball Association and the National Football League, baseball handicappers love to bet on which teams win the American League Pennant, the National League Pennant, and the World Series. 
Players also like to wager on which baseball stars win the MVPs, AL or NL, and the Cy Young Awards. 
World Series Futures Bet
One of the most popular bets on baseball is to choose which team wins the World Series. If the player likes the New York Yankees to win the Fall Classic, the player will bet on the Yankees.
If the York Yankees win, the player wins their bet. If NYY loses, the player loses their wager. 
One thing to note about World Series Futures betting, like with all betting on baseball, it's crucial to set max limits. 
Underdogs do win the MLB Championship. It doesn't always happen, but it happens enough that price per head agents should set limits.
It's a good practice to set limits on all future bets, baseball bets or not. It doesn't matter the sport. Set max limits to ensure you can manage future betting.     
2022 World Series Odds – Top 12
Heading into the season, the following 12 teams will attract the most betting action to win the World Series. Set max limits on the odds for all thirty MLB teams.
Your expert baseball bettors will wait for the odds on the team they like to go up or down. If your player likes the Boston Red Sox, New York Mets, or Houston Astros, they will wait until the odds go high enough before betting, so you must set max limits on all future bets. 
Los Angeles Dodgers +450

Toronto Blue Jays +800

Houston Astros +950

New York Mets +1000

Chicago White Sox +1100

Atlanta Braves +1200

Boston Red Sox +1500

Milwaukee Brewers +1500

San Diego Padres +1500

Tampa Bay Rays +1600

San Francisco Giants +2000

St. Louis Cardinals +2000
AL and NL Futures Bet
Betting on American League and National League futures is akin to betting on which team wins the WS. MLB is two leagues. 
So baseball hands out a Cy Young to the best pitcher and a most valuable player award in both leagues. Each league has a top pitcher and an MVP.   
American League Pennant Odds – Top 6
Six teams from each league will go to the playoffs. Before the season started, the following were the six teams from the AL that most players were backing.
Houston +475

White Sox +550

NYY +550

Toronto +550

Tampa Bay +650

Boston +1100
The Blue Jays are a co-second choice to win the AL. But they are the second choice to win the Series. It appears that already players have laid a massive bet on Toronto to win the Fall Classic. 
National League Pennant Odds – Top 6
See below for the top six choices and their odds to win the National League. 
Dodgers +240

NYM +500

Atlanta +600

Milwaukee +700

SD Padres +750

St. Louis +1300
Manage MLB Prop Futures Betting
Below is a list of the most popular MLB Future bets, the Most Valuable Player, and the Cy Young. See odds for the Top 5 for both leagues. 
NL MVP Odds
Juan Soto +280

Ronald Acuna Jr. +700

Bryce Harper +900

Mookie Betts +900

Freddie Freeman +1200 
AL MVP Odds
Shohei Ohtani +400

Mike Trout +450

Vladimir Guerrero Jr. +500

Wander Franco +1800

Carlos Correa +2000

Aaron Judge +2000
NL Cy Young Odds
Max Scherzer +500

Corbin Burnes +600

Walker Buehler +900

Brandon Woodruff +1100

Zach Wheeler +1200
AL Cy Young Odds
Gerrit Cole +350

Shane Bieber +700

Lucas Giolito +800

Robbie Ray +900

Chris Sale +1400
Why do business owners that run bookie websites dislike offering baseball betting?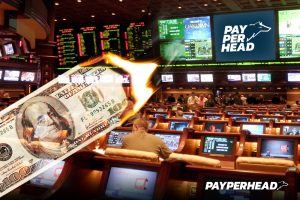 If you're an experienced online bookie, you know how difficult it is to turn a profit from baseball bets. Unlike football and basketball, baseball handicappers seldom miss. Check out why opening baseball to your players is often a losing oddsmaking proposition.
One of the most critical bookie tips we can provide you is to limit betting on all baseball options. Set moneyline bets to $100 to $200. Don't allow baseball parlays past three teams and, most importantly, set max limits on future bets. 
So why is baseball such a loser for most bookie websites? Check out the reasons. 
MLB bets offer underlay odds, but . . . 
The odds are never fair. But baseball handicappers don't look at odds. What they look at is pitcher versus batter matchups.
So even if the team they like is at -250, if they know the pitcher dominates the opposing team's batting lineup, they'll place money on the squad offering the underlay odds. 
Innovative sports betting handicappers can become MLB home team or other specific betting experts
MLB has stats for everything, including how well a batter performs at home or on the road and starting pitcher ERA stats. Does the starter perform better at home or on the road?
Professional baseball handicappers take the stats and develop a season-long strategy. So, for example, a baseball bettor might see that NYY ace Gerrit Cole had a 1.43 ERA in April 2021, yes, the stats are that detailed, and jump on Cole in every April game he throws.  
How to Manage your sportsbook's profit doesn't dive during MLB betting season
The first rule when managing baseball bets is to consider value. Baseball handicappers don't look at the betting value the same way football and basketball handicappers look at value.
Value is close to meaningless in baseball because stats rule. Trends follow stats. Pro players understand this, so trends are more powerful in baseball than any other sport.
The best way to ensure you profit from baseball is to set max limits on every baseball bet option. It's the only way because an excellent baseball handicapper who develops a season-long strategy will own the bookie.   
Import players to PayPerHead and use proprietary software free for two weeks
Use the industry's most powerful proprietary sportsbook software free for two weeks. All you must do is sign up and activate a PayPerHead account.
Our software allows you to make agent payments and collect online. You can offer prop options via the Premium Props platform, 3D games via the Premium Casino, and even switch up your players' favorite dealers because you'll have two live dealer platforms.
We even offer a great referral program. Call 1-800-605-4767 and get started today.