Setting up your sportsbook for success means accessing data and making decisions based on that information. Some pay per head agent reports are more important than others. Check out a list of the three agent data sets that should be on your pay per head sportsbook radar. 
Most Important Three Agent Reports for Bookie Software Agents
Accessing these six agent reports can help bookie website owners manage action. Managing action is the key to making and keeping a profit. 
These agent reports aren't in order. Agents should consider which reports they believe are most important to them and then add those agent reports to their dashboards.
Player Reports
All necessary agent reports are player reports. An agent will know which players provide the most action if the agent checks out player reports.
Regarding the top pro football league, some players prefer to bet on a specific AFC team when playing NFL. Others prefer to bet on an NFC team. Still, others don't care what conference the team they like hails from.
Player reports do more than that. They serve as a contact center in reverse. 
An agent can see and hear what players are thinking. So if a player dumps on the Denver Broncos to cover in every game, an agent will listen to what the player feels about the upcoming Bronco game.
A player report can also give information on how much each player bets. So, for example, an agent might find that one player report signals the client always plays a line depending on the date of the game.
For example, a client could only bet on a line for the NFL Sunday night game. Or the client only bets on an MNF line. 
A bookmaker software agent could look at a report like the one described above, call the player, and net more profit by offering lines that entice action.
Sometimes, a player may contact you looking to play a sport that doesn't offer lines. If so, contact your PayPerHead client services team and ask them to add the lines.   
Betting Stat Reports
When it comes to betting stats, the time range is essential. You will get the correct information to make crucial decisions with a time range. 
What time range should an agent set? It depends on the info the price per head agent wishes to see.
If the agent wants to see the most relevant up-to-date info, what has happened in recent weeks, the agent sets a range going back no more than a month. But if the agent wishes to view further back, the agent may.
A betting stat report can provide relevant information for different types of bets. Info on a stat report exists in written form.
A stat report can undoubtedly help bookie pay per head agents find solutions to handle the specific market on their company site.
List of Popular Betting Stat Reports
Player Prop Performance Reports

Team Performance Reports ML and ATS

Overall Betting Lines Report – Success and Failure
Layoff Account Report
An agent's layoff account report is also a bookie betting customer report. Agents can log onto their layoff account report and bet through it the same way a customer logs onto the sportsbook client and bets.  
However, you only want to use your layoff account sometimes to bet. Doing so could end up costing you big time. 
So make sure to see if you're correctly managing your wagers. If you are, you'll be on the road to profit. If not, consider switching it up and not betting as much.
You are not an agent customer. As the agent, you don't want to make too many wagers where you end up destroying your profit margin.
Instead, use the layoff report to determine if your online bookie software organization is making enough profit. Find your profit margin from the report.
Then adjust according to the info on the report. Again, the best way to use the layoff account report isn't to discover what bets you are scoring profit. 
It's to decide how much you should use your bookie software tools to ensure profit.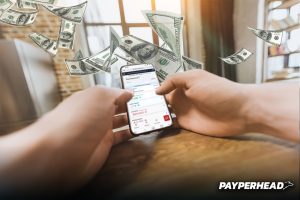 Transfer players to PayPerHead and get up to 3 months cashback
You can join a white label sportsbook that allows you to make online payments and collect online from the same system. No separate password required. 
You can also participate in a referral program that pays you up to 17% of your referred friends' monthly deposits for up to a year. In addition, our latest promotion can pay you back up to 3 months cash.
There's another reason to join PayPerHead. The more customers you have, the less you pay, and we'll handle the entire transfer process for you. Call 1-800-605-4767, speak to one of our sales associates, and sign-up today.